Health & Wellness is a top priority for the National Basketball Retired Players Association
As a full-service advocacy organization for former professional basketball players – as well as a civic-minded 501(c)3 charity - health & wellness programs for both our members, and the community-at-large, are being added to the NBRPA's menu of member benefits and philanthropic programming.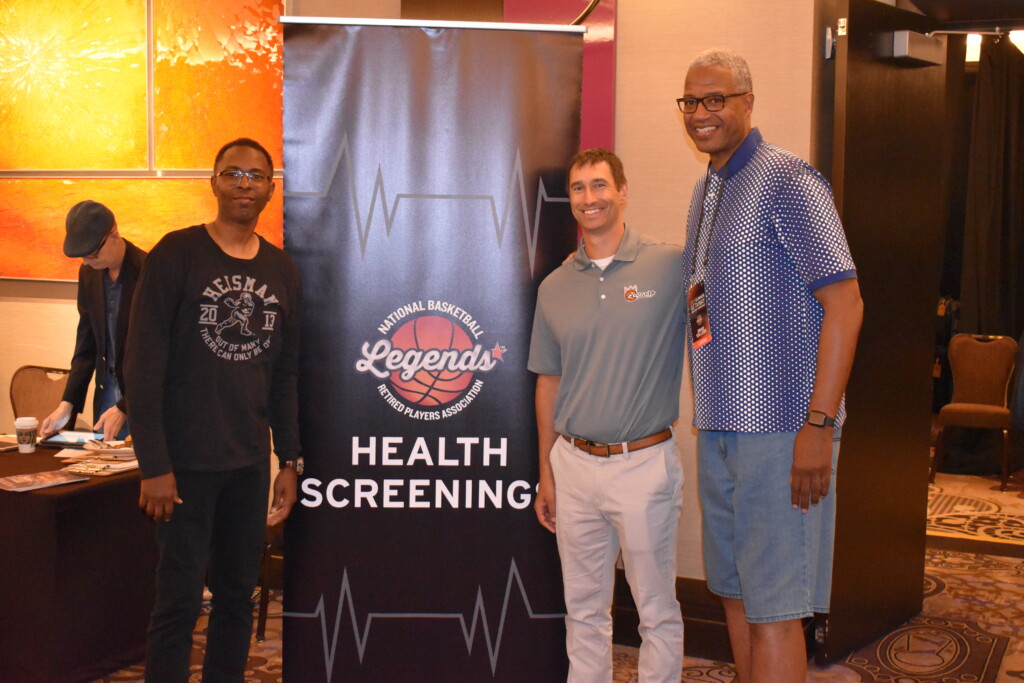 Launched in 2016 by the NBPA in partnership with the NBRPA, the Health Screenings program has impacted hundreds of former players. This free initiative, which delivers valuable, preventive, long-term healthcare check-ups to former professional players, is perhaps the program the NBRPA is most proud of. The screening provides preventative testing — including blood work, electrocardiograms and echocardiograms along with orthopedic and cardiology consultations — and has saved countless lives. Read more >
The NBRPA has a health insurance partnership with SASid, Inc. and BWD Group LLC – a longtime provider for the NBA – to provide members a Health Insurance Marketplace online at NBAalumniinsurance.com.
The NBRPA partners with SASid Inc, and BWD Group, LLC to provide members a Health Insurance Marketplace that is offered online at NBAalumniinsurance.com. In addition to this members-only healthcare marketplace, the NBRPA's partnership with SASid includes dedicated customer service professionals available to answer any questions about billing, claims and general product knowledge.
Since 2023, NorthShore – Edward-Elmhurst Health has been the exclusive healthcare partner of the NBRPA. Read more about the multi-year partnership between the NBRPA and NS-EEH.
DentaQuest is the third largest dental benefits administrator in the United States, offering innovative dental benefits solutions at low costs to over 20 million clients. The DentaQuest Foundation is working with local, state, and national partners to raise oral health awareness and promote effective oral health solutions, and research at the DentaQuest Institute is dedicated to developing new ways to improve the effectiveness of care by private dental offices, hospital-based clinics, and safety net dental programs. As part of a new partnership with the NBRPA, DentaQuest will offer NBRPA Members general dental services in all DentaQuest locations at a 90% discount of state Medicaid rates.