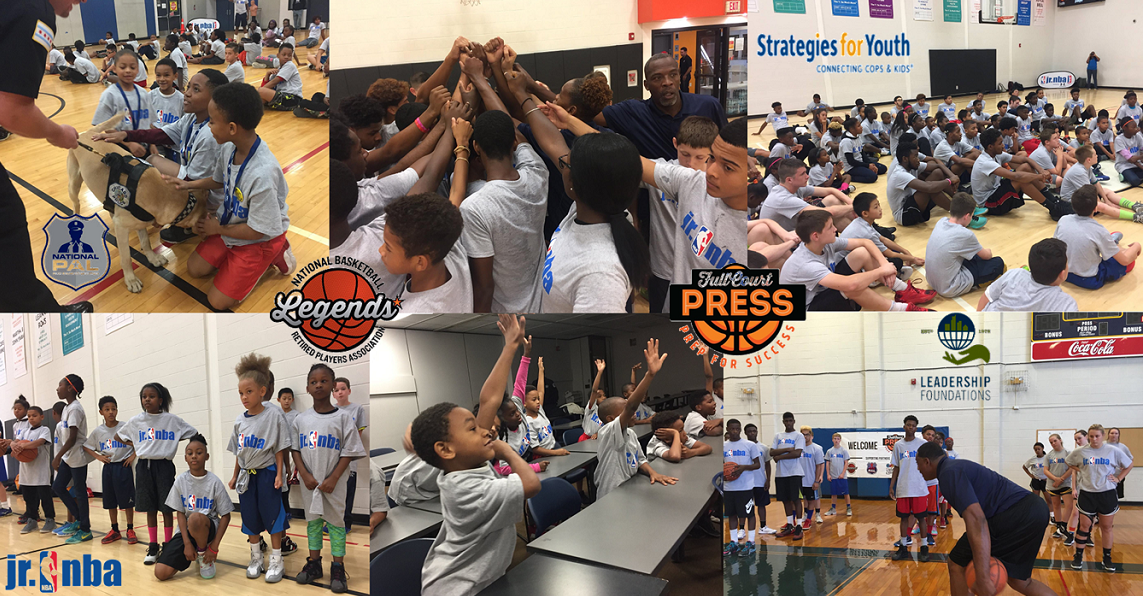 Full Court Press: Prep for Success is the cornerstone program of the NBRPA's Legends Care initiative. A one-day youth basketball and mentoring clinic, in partnership with Jr. NBA and NBA Cares, Full Court Press serves boys and girls, ages eight to 18, in cities across the United States and abroad.
Full Court Press is designed to support the development of participating youth both on and off the court through basketball instruction, mentorship and an innovative life skills curriculum. Several Legends of Basketball, both men and women with NBA, WNBA, ABA and/or Harlem Globetrotters backgrounds, serve as basketball coaches and mentors for the 150-200 youth at each clinic while NBRPA community partners offer additional life skills programming.
"The Full Court Press: Prep for Success program continuously yields great results for youth," said NBRPA President & CEO Scott Rochelle. "We are excited to have our members and partners provide leadership, life lessons, on-court coaching and memories to last a lifetime."
"After a series of successful events last year, we are proud to continue our work with the NBRPA by bringing Jr. NBA programming to youth across the country," said NBA Vice President, Youth Basketball Development David Krichavsky. "The Full Court Press initiative teaches kids the fundamentals of basketball while also instilling important values like teamwork, leadership, and respect. We value being a part of this program."
Since 2013, the NBRPA has held over 80 Full Court Press: Prep for Success clinics impacting more than 7,500 underserved youth both locally and globally. With your support, Full Court Press and the NBRPA can increase their impact by donating here.
For more information about the program, or to get involved, please contact Cameron Ballard at 312-913-9400 or cballard@legendsofbasketball.com.