Los Angeles Chapter President: Rick Darnell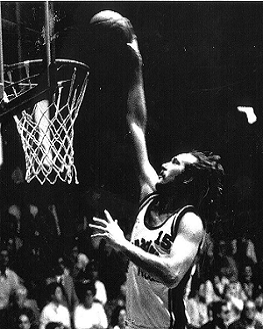 A San Jose State University graduate, Darnell played center in the American Basketball Association (ABA) with the Virginia Squires. He also attended San Jose State University. Rick has taken tremendous strides in helping polish and grow the Los Angeles branch. His playing days may be over, but he works with former players to keep the game he enjoys so much close to him.
Rick has done a great job of establishing a presence in Orange county with the NBRPA. He helps host numerous clinics throughout the year for underserved children. In addition to the clinics, Rick has made it a point to work with local food banks and provide aid for storm relief efforts in California.