Each year, a class of five Legends Scholars are selected from that year's pool of Legends HBCU Scholarship applicants. Legends Scholars receive a $10,000 scholarship in recognition of their academic excellence and desire to positively impact the world.
In addition, a comprehensive scholars program - the Legends Scholars program - will assist Legends Scholars in the areas of career preparation and development, job placement and mentoring both during and after their undergraduate years.
Together with NBA and WNBA Legends, we are proud to honor the rich history of HBCUs and their alums while moving the legacy forward by supporting current HBCU undergraduates.
Meet the NBRPA's Legends Scholars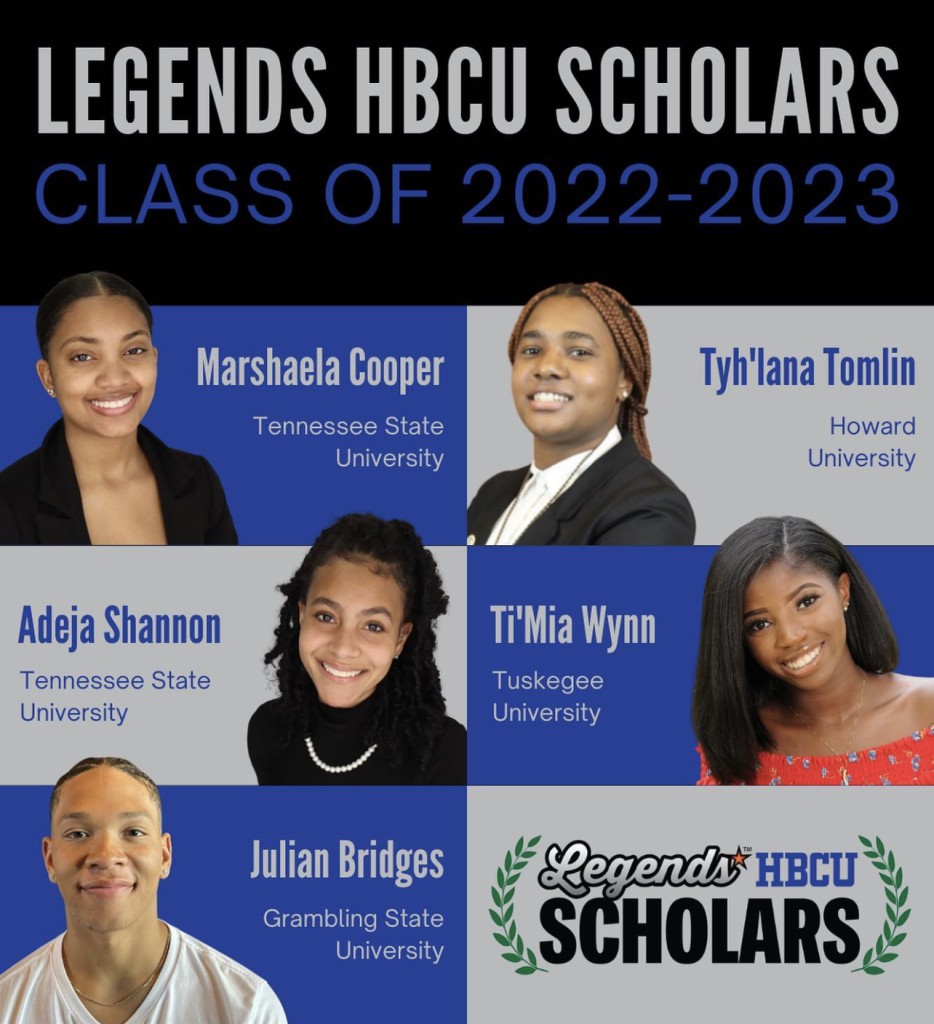 ---
For more more information about the Legends HBCU Scholarship, the Legends Scholars program or questions about how to donate to the Legends HBCU Scholarship Fund, please contact HBCU@legendsofbasketball.com or 312-913-9400.