The 2022 Legends of Basketball Showcase will take place on December 17, 2022 at the United Center in Chicago.
---
As part of the quadruple header, Northern Iowa will face Towson, Tulane will take on George Mason, Dayton matches up against Wyoming, and NC State will battle Vanderbilt. The last two games of the day will be broadcast on CBS Sports Network.
The four-game set will be played in two sessions. Tickets are sold by session.
Session 1:
12:00pm CT: Northern Iowa vs Towson
2:30pm CT: Tulane vs George Mason
Session 2:
7:00pm CT: Dayton vs Wyoming
9:30pm CT: NC State vs Vanderbilt
For fans looking to experience all four games, a purchase of the afternoon session and evening session will be required.
Tickets for the 2022 Legends of Basketball Showcase are now on sale to the general public. Tickets can be purchased by visiting www.ticketmaster.com or by visiting the United Center box office.
Enter your information below to receive alerts about ticket sales and event information.
---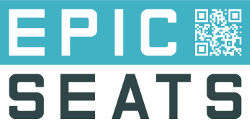 Epic Seats is the official secondary partner of the 2022 Legends of Basketball Showcase.