Phoenix Chapter President: Scott Williams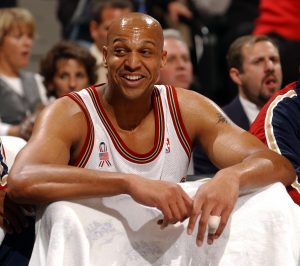 Scott Williams, a 15-year NBA veteran (1990-2005) and three-time NBA Champion with the Chicago Bulls (1991-93), joins the National Basketball Retired Players Association as president of the Phoenix chapter.
After going undrafted following four seasons at the University of North Carolina, Williams signed as a free agent with the Chicago Bulls prior to the 1990-91 season. During his 15-year career, Williams made stops in Chicago, Philadelphia, Toronto, Milwaukee, Denver, Phoenix, Dallas and Cleveland.
In 746 regular season games (266 starts), he averaged 5.1 points and 4.7 rebounds in 16.4 minutes per game. Additionally, Williams played an integral role helping his teams to eight playoff appearances, including three consecutive NBA Championships with the Bulls.
Following his playing career, Williams served as a color analyst on the Cleveland Cavaliers TV broadcasts for two seasons before moving to a similar broadcasting role with the Milwaukee Bucks and Phoenix Suns. Most recently, Williams was an assistant coach for the Milwaukee Bucks during the 2013-14 season.