by Martin Kaufmann
Even before he played his first NBA game, Jim Jackson realized that he had to begin preparing for life after basketball.
Jackson was the fourth pick in the 1992 NBA draft after an All-American career at Ohio State. But he only played 28 games his first season with the Dallas Mavericks because of a contract dispute.
"I had already started a (long-term) game plan," Jackson said. "It really started my first year when I had to sit out. That gave me insight into the way the business works. And then in my third year when I sprained my ankle really bad, (I realized) this thing can be over in a heartbeat, so you have to prepare yourself."
Through his first four seasons, Jackson was a fixture in the Mavericks' starting lineup and a reliable scorer, peaking at 25.7 points per game in that injury-plagued third season. During the 1996-97 season, however, he was traded to the New Jersey Nets, beginning an odyssey that came to define his career. Over 14 seasons, he played for an NBA-record 12 teams. Only three other players have played for as many teams.
That's a mixed blessing for an athlete. Jackson lamented never being able "to establish a camaraderie, a legacy with one team. That's what you search for when you're a player." He would have loved to have become a Dallas institution, such as Dirk Nowitzki, who just retired after 21 seasons. But there might have been some benefits to his itinerant career. He lived all around the country, developing friendships he never would have made had he stayed in one city. "That can benefit you later in life," he said.
After 14 seasons, and his playing time dwindling with the Phoenix Suns and Los Angeles Lakers, Jackson knew it was time to move on.
"I just wasn't the type who wanted to be the 12th man on the bench," Jackson said. "After the 2006 season, I said, 'I'm just tired of it. I just want to move on with my life.'"
He already had interests in real estate and restaurants through business partners in Dallas, but he balked when his agent, Mark Termini, suggested that he consider moving into broadcasting. Termini finally convinced Jackson to meet with broadcasting agent Maury Gostfrand, who in 2007 steered him toward the Big Ten Network. Jackson spent eight years there, overlapping with son Traevon's playing career at Wisconsin.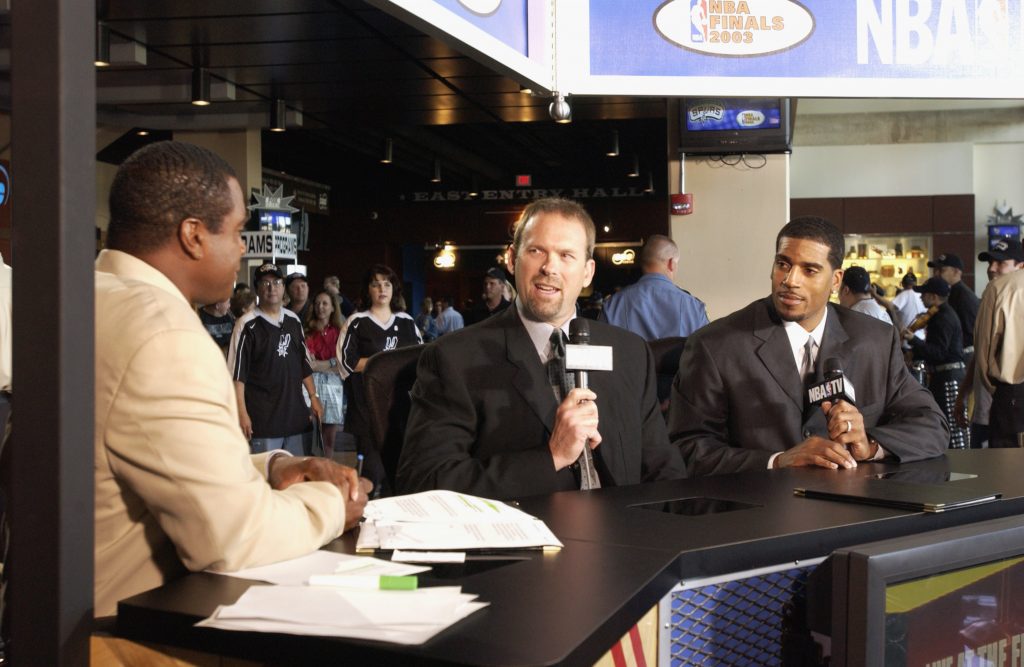 Jackson attacked broadcasting much the way he used to game-plan for an opponent during his playing career. He leaned on his Ohio State network, seeking advice from CBS' Clark Kellogg and ESPN's Kirk Herbstreit. He also hired a coach and pored over video of his on-air appearances.
"You've got to work. It's just like watching game tapes," he said. "You break it down and point out things I've done wrong — maybe eye contact, verbiage, maybe slowing down my cadence. It's a lot of stuff that you might not be aware of ... You have to be honest with yourself. You also have to watch the ones who do it the best. I think that's the best teaching tool."
His workload has mushroomed since 2015, when he jumped to Fox Sports 1, where he maintains a busy schedule calling college games. During March Madness, he called televised games for Turner Sports during the early rounds, then moved over to the radio side for Westwood One at the Final Four.
"I love the live games the best," he said. "There's nothing like being in the action."
When he's not on the road, you often can find him in Fox Sports' studios, swapping hot takes on LeBron James and NBA life on shows such as "Speak for Yourself" and "Undisputed." Occasionally some of those contacts he made during his playing career float back into his life.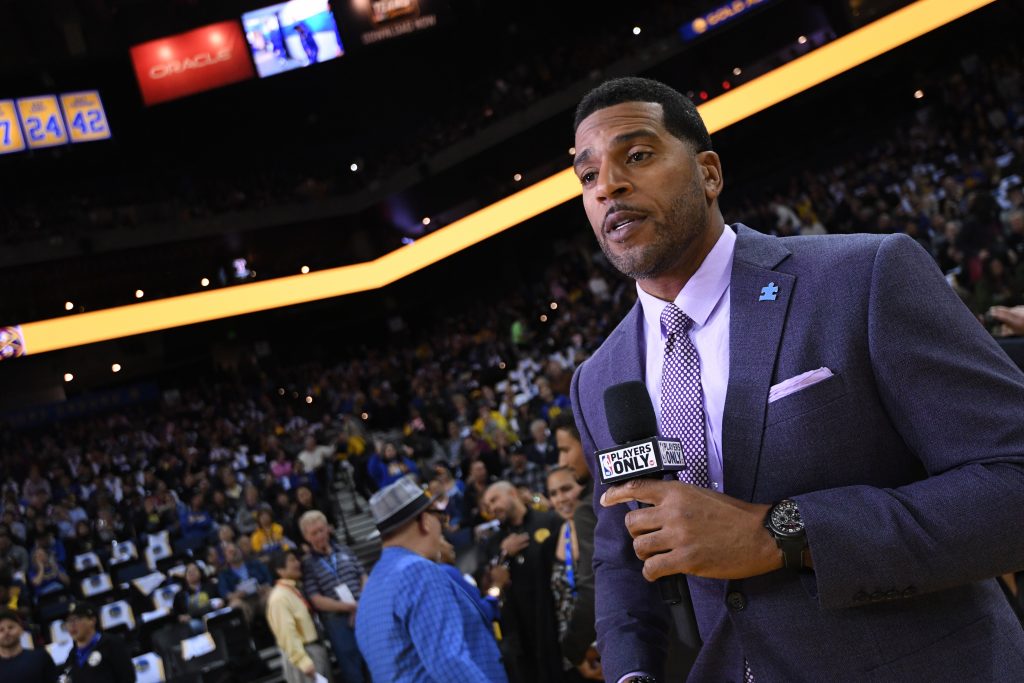 In December, John Calipari, who coached Jackson when he played for the New Jersey Nets in the mid-1990s, asked his former player to speak to his Kentucky Wildcats when they visited New York. (Jackson joked that when college coaches ask him to talk to their players, "they have to prep the team, because they don't know who I am.")
Jackson urged the players to spend more time focusing on their defense and rebounding rather than obsessing over their offense; if they did that, he said, the points would flow naturally.
"Ride the wave," he told the Wildcats. "I was fortunate to play 14 years. You're going to go through this (moving his hand through the air like waves on an ocean). It's a microcosm of life. But how you handle it, what your outlook is, how you choose to deal with it, is going to determine how you get through it."
Jackson has practiced what he preaches over the past 12 years. Broadcasting became his new passion, and he never took it for granted. To this day, he said, he still seeks advice from experts to help him improve.
"The same tools you used to become a successful basketball player — the work ethic, the studying, the attention to detail, listening, taking advice — are the same tools you'll need when you move to that third phase (post-NBA) of your life," Jackson said.