by Caleb Friedman
Juwan Howard stands at the podium, taking a deep breath as those in the room applaud and cheer. About to speak, he stops. He bows his head and covers his eyes before they begin to swell with tears – tears that embody the emotion Howard feels in this punctuating moment for what has been a crazy few days.
He turns around with his back facing the wall, taking a few final deep breaths to compose himself.
"Tears of joy," he says.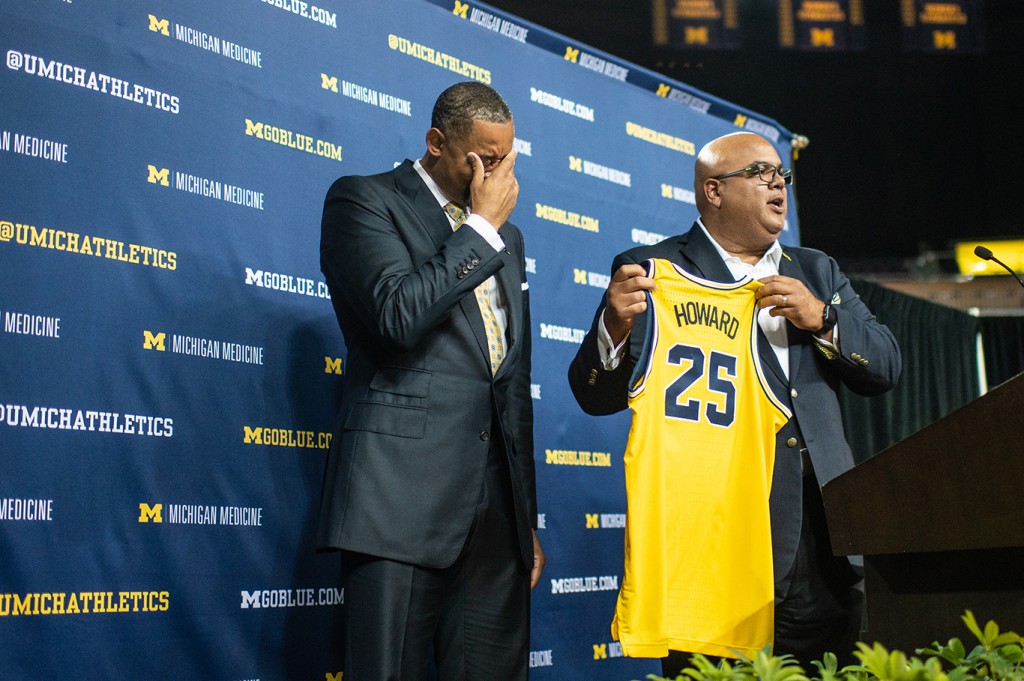 You will understand the tears if you understand the place. Juwan Howard is back in Ann Arbor at the University of Michigan, where he once captivated the country as a player. This time around, Howard is donning a block "M" pin on his lapel – he's just been introduced as the head men's basketball coach.
You can tell Howard is reflecting back to the journey that led him to this defining moment in his career. He mentions the last time he had a press conference at Michigan, where he was declaring for the 1994 NBA Draft. Howard touched on his late grandmother and best friend and what they meant to him, before speaking to the tradition and pride he has to coach his new players – his new family.
Howard calls this his "dream job," and tells the origin story of his path to Ann Arbor more than two decades ago. Howard is raw and genuine, his words impassioned. It's clear just how much this all means to him.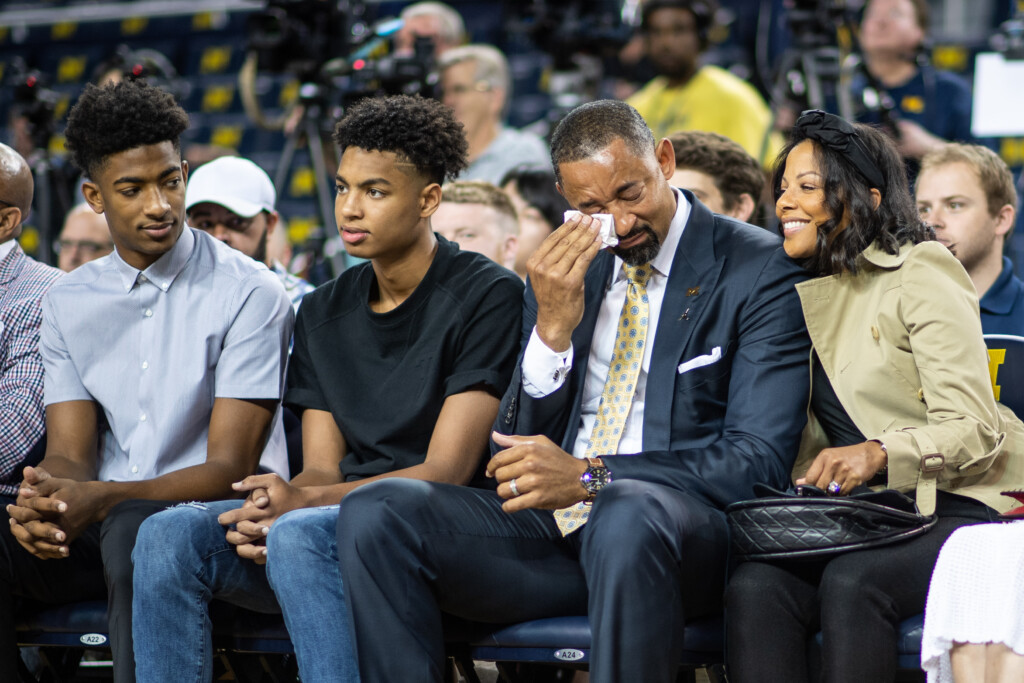 Juwan Howard is home.
Juwan Howard sits at a table during Big Ten Media Day in Chicago, and he sticks out like a sore thumb.
Howard is the only head coach without previous college coaching experience. The other 13 coaches in the Big Ten Conference average 24.5 years of college coaching experience, and 12 of them have 15 or more years of college coaching under their belts.
Then there is Howard who took the Michigan head coaching job after he spent his entire coaching career in the NBA from 2013-2019. After six seasons on the Miami Heat bench under head coach Erik Spoelstra, Howard jumped at the opportunity to return to his alma mater, despite frequently being a candidate for NBA head coaching vacancies.
"I've always been asked the question, 'Will I ever want to coach college basketball?'" Howard tells Legends Magazine. "My answer was always 'One job, if it became available. The University of Michigan.'"
At its core, the main part of Howard's new job is comfortable to him. He has been around the sport professionally for the past 25 years and around youth basketball and AAU circuits through his sons. From a coaching and teaching standpoint, Howard is confident his NBA experience will translate to the college level.
It is all the other stuff that is new and will take some getting used to, chiefly recruiting. Howard is getting used to being on the phone a lot more to talk to recruits, and that relationship-building isn't something foreign to him. After all, he was once at the other end of those calls as the recruited player.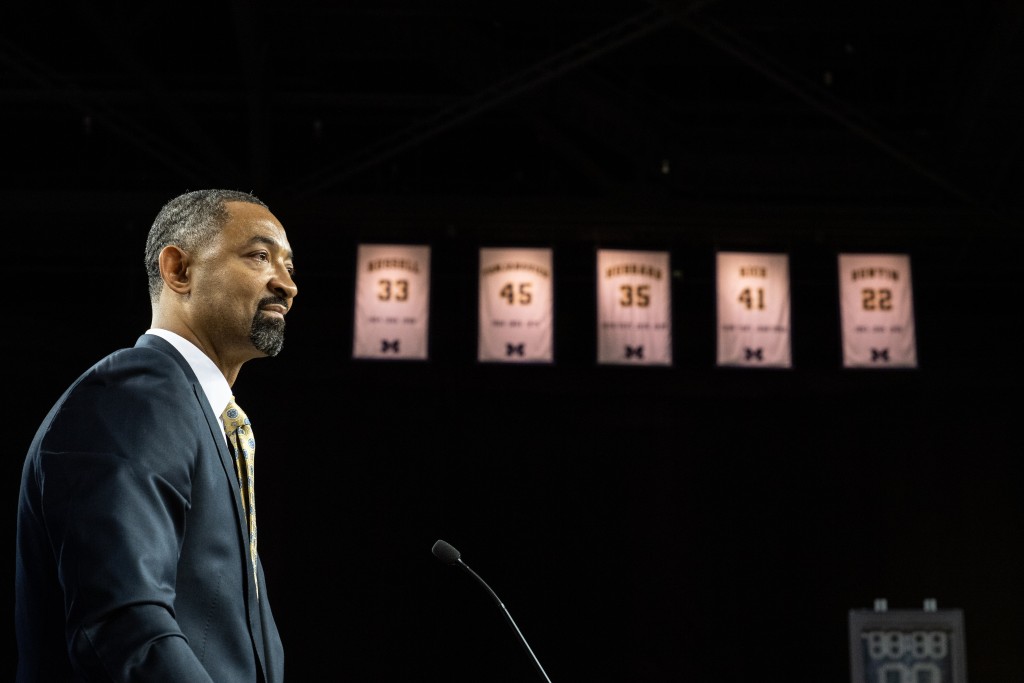 "The NCAA rules and regulations will take some time to learn and understand," Howard says. In the NBA, for example, there is no limit on how often a coach can work with players. At the college level, Howard can only work with players for a set number of hours per day and week.
In addition to his basketball duties of coaching and recruiting, Howard serves as a face and ambassador for the school, which means meetings with alumni and donors are also a major part of his job.
"Being a head coach in college, I'm not only coaching the players, but I'm helping run an institution," Howard says. "I have to choose my staff, hire those guys, make sure I balance a budget. I'm like an Erik Spoelstra, a Pat Riley and Andy Elisburg all in one."
Still, Howard makes the leap at a time when former NBA players are coming to college seemingly in droves, with names like Penny Hardaway and Patrick Ewing also returning to coach their alma maters. Success has been difficult to come by for many of the former NBA players coaching in college, but there has been a clear advantage in recruiting, particularly for Hardaway.
"There's been a changing of the guard with coaches that have been around a long time," former NBA player and current Vanderbilt head coach Jerry Stackhouse tells Legends Magazine. "There's a new wave of coaching. I think athletic directors are thinking outside the box, just trying to find guys that can relate to this generation of players…a lot of those guys are one-and-dones now coming into the NBA."
Speaking to that trend, Howard's college teammate and current ESPN personality Jalen Rose voiced his support on ESPN for Howard getting the Michigan job early in the process, in part because of his ability as a recruiter.
"He would be a terrific head coach," Rose said. "He would be terrific at developing young talent. He would own the Michigan market."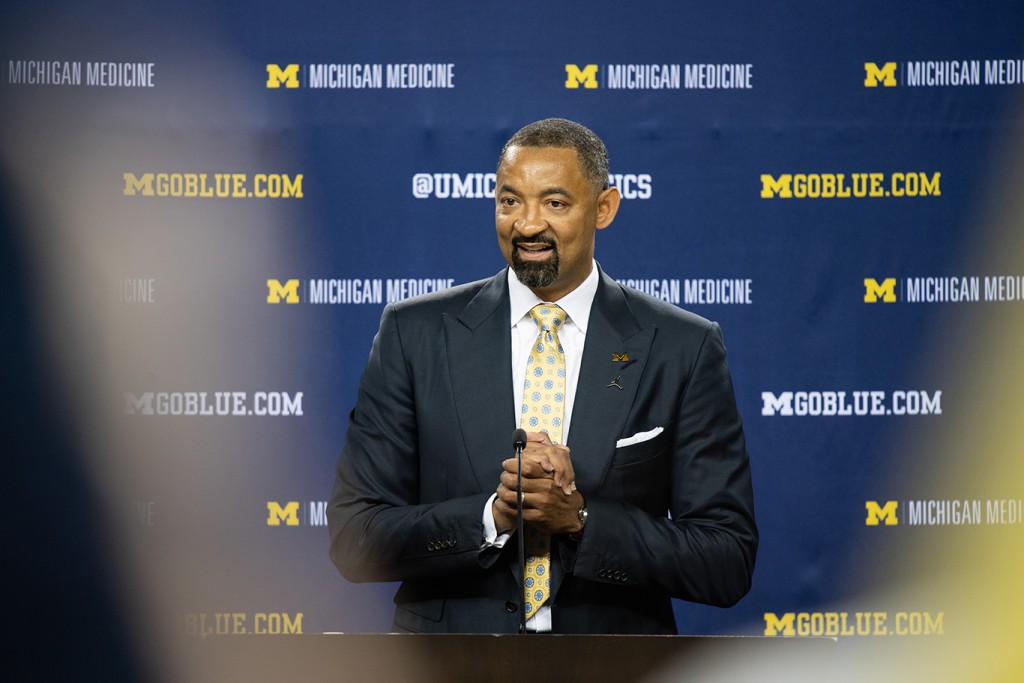 If Juwan Howard's opening press conference at Michigan signified a symbolic beginning, his first day of summer workouts was the real start.
It was then, when Howard walked into a gym with players to coach and a team to prepare, that Howard finally felt he arrived.
"It was that day, the first day of workouts, when it hit and sunk in. I'm the head coach at the University of Michigan," Howard says. "That was my epic moment, an epic time of sinking in that 'this is real now.'"
This upcoming season will bring a number of firsts and milestones for Howard, who's ready to embark on his first season as a head coach. Now, as the season gets going, and the initial emotions fade, everything turns to actual basketball.
As Howard prepares to lead a team for the first time as head coach, he thinks back to the years he's spent in and around the game, giving him a lifetime of experience to fall back on. He knows he can do this.
"I played this game before for many years, I've had a lot of success doing it at all levels, high school, college and pro," Howard says. "I've learned a lot, and I know the game and I know I can coach the game."