Dwyane Wade and Scott Rochelle Named to Board of Trustees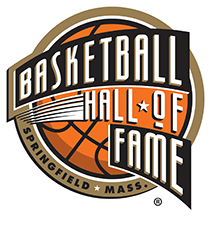 Springfield, Mass. (Aug. 22, 2019) – The Naismith Memorial Basketball Hall of Fame today announced two new members named to the Board of Trustees – 3-time NBA Champion and 13-time NBA All-Star Dwyane Wade and Scott Rochelle, President and CEO of the National Basketball Retired Players Association.
"We are very pleased to be adding Scott Rochelle and Dwyane Wade to our Board of Trustees," said John L. Doleva, President and CEO of the Basketball Hall of Fame. "These men will bring unique perspectives and experiences to our board and will continue to make significant contributions to the basketball community. We know they will be an asset in the Hall of Fame's mission to promote and preserve the game."
The Board of Trustees serves as ambassadors of the Hall, while also being responsible for preserving the fundamental mission and financial well-being of the Basketball Hall of Fame. The board is made up of individuals that work in or have worked in the game, as well as business leaders that have supported the game in Springfield, Mass. or on the national or global level.
A full list of Trustees for the Naismith Memorial Basketball Hall of Fame can be found below.
About Dwyane Wade:
Dwyane Wade is a three-time NBA Champion, thirteen-time NBA All-Star and an Olympic Gold medalist. He is the Miami HEAT's all-time leader in points, games played, assists, and steals, and the NBA's all-time leader for blocks by a guard. Off the court, he is a New York Times best-selling author, entrepreneur, style icon, and philanthropist. Wade's partnerships include Li-Ning, PKWY, MISSION, BallerTV, Gatorade, Wade Cellars, THE COLLECTION, Spades Royale, and 800° Woodfired Kitchen. Founder of 59th & Prairie Entertainment, he serves as an executive producer of the Sports Emmy-nominated documentary, Shot in the Dark, and he has partnered with Imagine Documentaries on an upcoming documentary chronicling his NBA career and life off the court during his final year in the league, which will air on ESPN in 2020. His upcoming memoir, 3 Dimensional, debuting in the fall shares his inspiring journey and will feature never-before-seen images. Wade and his foundation have received numerous awards over the past 15+ years including the NBA Cares season-long Kia Community Assist Award in 2013, the BET Humanitarian Award and the 2017 Mannie Jackson – Basketball's Human Spirit Award. In 2015, he was inducted into the Greater Miami Chamber of Commerce's Sports Hall of Champions. Wade was recently honored with the Legend Award at the 2019 Nickelodeon Kids' Choice Sports Awards.
About Scott Rochelle:
Scott Rochelle was named President and CEO of the National Basketball Retired Players Association in March 2018. He previously held the position of SVP of Partnership Development / General Counsel, and VP of Membership, Programming and Chapter Development. Rochelle oversees the Retired Players Association's day-to-day operations, including securing new cutting-edge partnerships for former players to thrive and prosper. In addition, he continues to strengthen and foster the association's local chapters which has expanded to 12 cities during his tenure as President and CEO. Working closely with the NBA executive team to guide revenue-generating and philanthropic programs that involve the greatest names in the NBA, he is re-writing the business strategy of the Retired Players Association and has the support of the NBA and NBPA. Rochelle is considered a rising star in the basketball landscape.
Naismith Memorial Basketball Hall of Fame Board of Trustees:
Shareef Abdur-Rahim, President, NBA G League
Lon Babby, Player Agent & NBA Executive
Kim Bohuny, SVP of International Basketball Operations, NBA
Jim Calhoun, Men's Basketball Coach University of St. Joseph (Class of 2005)
Jim Carolus, President, Hillyard Industries
Mary-Beth Cooper, President, Springfield College
George Dickerman, Chairman (retired), Spalding Sports Worldwide
Danielle Donehew, Executive Director, Women's Basketball Coaches Association
David Fogel, Executive Director, National Basketball Coaches Association
William Gagnon, VP Marketing & Key Accounts, Excel Dryer, Inc.
Jim Gray, President, Scratchy Productions
Paul Hirschheimer, SVP Content Productions, NBA
Brendon Hutchins, SVP Wealth Management, UBS
Michelle Johnson, SVP of Referee Operations, NBA
Kevin Kennedy, Chief Development Officer, City of Springfield, MA
Joel Litvin, President League & Basketball Operations (retired), NBA
Reggie Minton, Deputy Executive Director Basketball Coaches, NABC
Sarah Maggi Morin, Principal, Opportunity Development Group
James P. Naismith, Grandson of Dr. James Naismith, Inventor of Basketball
David A. Pace, President, Pace Sports
John Ritter, Partner, Balance Point Capital
Scott Rochelle, President & CEO, National Basketball Retired Players Association
Charlie Rosenzweig, SVP Entertainment/Player Marketing, NBA
Scott Sadowsky, President, Williams Distributing
Howard Smith, President, Harlem Globetrotters
Steve Smith, NBA Player (retired), Turner Sports/NBATV
Jim Tooley, Executive Director, USA Basketball
Trevor Ugolyn, Senior Managing Director & SVP, The State Street Corporation
Kiki VanDeweghe, Senior EVP Basketball Operations, NBA
Dwyane Wade, NBA Player (retired), CEO Wade, Inc.
Glenn Wong, Distinguished Professor of Sports Management & Law, Arizona State University
About the Naismith Memorial Basketball Hall of Fame
Located in Springfield, Massachusetts, the city where basketball was born, the Naismith Memorial Basketball Hall of Fame is an independent non-profit 501(c)(3) organization dedicated to promoting, preserving and celebrating the game of basketball at every level – men and women, amateur and professional players, coaches and contributors, both domestically and internationally. The Hall of Fame museum is home to more than 400 inductees and over 40,000 square feet of basketball history. Nearly 200,000 people visit the Hall of Fame museum each year to learn about the game, experience the interactive exhibits and test their skills on the Jerry Colangelo "Court of Dreams." Best known for its annual marquee Enshrinement Ceremony honoring the game's elite, the Hall of Fame also operates over 70 high school and collegiate competitions annually throughout the country and abroad. For more information on the Basketball Hall of Fame organization, its museum and events, visit www.hoophall.com, follow @hoophall or call 1-877-4HOOPLA.