NBRPA membership is comprised of a diverse group of former professional basketball players of the NBA, ABA, WNBA, and Harlem Globetrotters.
Each month, we'll spotlight one NBRPA member from each league to recognize their career on the court as well as the impact they are now having in their communities.
Scott Williams is a retired American professional basketball player in the National Basketball Association (NBA). Standing at 6' 10", he was capable of playing as a power forward or a center. Early in his professional career, Williams earned three NBA Finals rings as he contributed off the bench during the Chicago Bulls' first three-peat championships from 1991–1993. He developed into a front-court reserve during his fifteen seasons in the NBA, where he was known for his hustle and strong defense. Since his retirement, Williams has coached in the NBA Development League and NBA, as well as commentating for a variety of NBA teams and becoming a published author. Williams, in 2023 wrote "Through The Fire: A Memoir of Trauma and Loss, Basketball and Triumph" - a transparent story of his remarkable life's journey to the highest level of success as a basketball player, and the depths of personal trauma and pain.  
Williams attended and played basketball for Glen A. Wilson High School in Hacienda Heights, California, where he led the 1986 squad to the 1986 C.I.F State Championship Title. Williams was named a McDonald's All-American in 1986 and enrolled at the University of North Carolina.
Undrafted in the 1990 NBA draft, after four years in college, Williams was signed by the Chicago Bulls in 1990. He played four seasons in Chicago, mostly as a reserve, and won three championship rings in his very first three NBA seasons. On 7 June 1991, in game 3 of the Finals against the Los Angeles Lakers, he scored four points (all from the free throw line), grabbed two rebounds, and had two assists in only 11 minutes of play, in an eventual 104–96 overtime Bulls win. On February 16, 1994, Williams scored his career-high of 22 points in a 109-101 loss against the Miami Heat.
In 1994, Williams was signed by the Philadelphia 76ers, where he played for 4½ seasons before being traded to the Milwaukee Bucks in 1999. His career saw a resurgence of sorts in Milwaukee, where he averaged career highs of 7.6 points and 6.6 rebounds during the 1999–2000 season. On December 15, of that season, Williams scored 17 points and grabbed 15 rebounds in a win against the Orlando Magic. While in Milwaukee, Williams was considered a key part of the 2001 Bucks team that made it to the conference finals before losing to his former team, the Philadelphia 76ers.  Until his retirement in 2005, at the age of 37, he also played for the Denver Nuggets, the Phoenix Suns (one ½ seasons), the Dallas Mavericks (27 games), and the Cleveland Cavaliers. During his final season, he became LeBron James's oldest teammate and the only one born in the 1960s. 
After playing, Williams accepted the Cavaliers' offer to become a color commentator for the team's telecasts on FSN Ohio, beginning in 2005–06, and working alongside Michael Reghi. After two seasons, on 20 October 2007, the Milwaukee Journal Sentinel reported he would join the Milwaukee Bucks' commentary team. Besides doing pre and post-game analysis for home games, he also called some games while a popular emailer on the Tony Kornheiser radio show.
In 2008, Williams became a color commentator for another former team, the Phoenix Suns, broadcasting with Tom Leander and Gary Bender. During the 2012–13 season, Williams was an assistant coach for the Idaho Stampede in the NBA Development League, and prior to the 2013–14 season, Williams was hired as an assistant coach for the Milwaukee Bucks under Larry Drew.
In 2020, on the 'Sixers Talk' podcast, Williams credited Michael Jordan and the Chicago Bulls with helping him have an NBA career. Williams had played four years at North Carolina but had gone undrafted in the NBA draft. Jordan invited Williams to a scrimmage, which also included other NBA pros, so Williams could prove his worth. Later, Jordan called then-Bulls general manager Jerry Krause and stated "I think Scott Williams might be able to help us out". The Bulls would eventually sign Williams and he would earn three NBA Finals rings (in his first three years in the league) when the Bulls capped the first of their two NBA Finals three-peat wins, from 1991-1993. Williams goes on to state "I always say I am the luckiest undrafted player in the history of the NBA, if there is such a thing".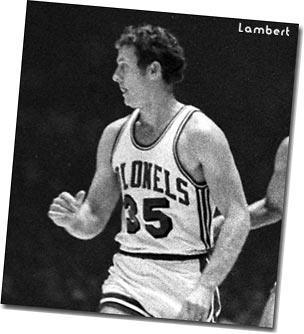 James Darel Carrier is a former professional basketball player. Born in Warren County, Kentucky, Carrier played his high school basketball at the now defunct Bristow High School. A 6'3" guard, Carrier played college basketball at Western Kentucky University under coach E.A. Diddle. Carrier was selected in the 9th round of the 1964 NBA draft by the St. Louis Hawks. However, Carrier originally played AAU basketball and later signed with and played for the Kentucky Colonels of the rival American Basketball Association (ABA) 
Carrier was a three-time ABA All-Star with the Colonels (1968, 1969, 1970), teaming with Louie Dampier to form the most explosive backcourt in the ABA; in each of the league's first three seasons, both averaged at least 20 points per game. Carrier played for the Memphis Tams during the 1972–73 season and then retired from pro basketball with 7,011 career points.
He is a member of the ABA All-Time Team and had the highest career 3 point shooting percentage in ABA history.
Carrier and his wife, Donna, a retired schoolteacher live on a farm just west of Oakland, Kentucky.[3] They have two sons, Jonathan and Josh. The Carrier's youngest son, Josh, played basketball for the University of Kentucky for Tubby Smith Like his father, he was also a guard.
He played for the United States men's national basketball team at the 1967 FIBA World Championship.
Darel has been very successful in the Bowling Green, Kentucky area. He owns & leases multiple large farm(s) outside of the city of Bowling Green, where he grows corn & bean. He has two cattle ranches. He owns Darel Carrier Realty, an estate broker & land developer with 25 homes in that area. He is a sought-after auctioneer in western Kentucky & surrounding areas. He was a high school basketball coach & a shooting coach for local high school students. He has two sons who both were well-respected high school and college basketball players.
Developing a 90k-person grave site. One son was Mr. Basketball for the State of Kentucky & attended the University of Kentucky on scholarship. He also owns a small airfield for small prop planes to land and take off while crop dusting. He has two Airbnbs in the Bowling Green Area.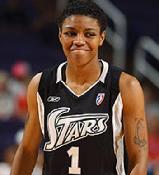 Toccara Williams is a former point guard who played for the WNBA's San Antonio Silver Stars in 2004. Prior to playing in the WNBA, she played college basketball at Texas A&M from 2000 to 2004, where in her senior season, she led the nation in steals per game among Division I teams with an average of 4.1 steals per game. 
She is one of only two NCAA Division I women's players to have recorded a steal in each game of her career, and is only one of two players to have also recorded an assist in each of her college games played.
Toccara was born to teen aged parents and at the age of 8 her father was shot and killed by an unknown male. She inherited her father's nickname "Sweet", and would use the name for her non profit organization titled "Sweet Rebound". Toccara founded this organization in 2012. The mission of Sweet Rebound is to use sports as a platform for education.
Toccara has coached middle school, high school, AAU's, and at the EYBL level. She's trained kids individually and in groups. She's hosted tournaments, camps and clinics. She's even had her own scouting service and digital magazine which help bring exposure to kids to help them get seen by college coaches.
While playing in the WNBA, Toccara obtained her real estate license which started her journey to entrepreneurship. Toccara believes that real estate goes hand and hand with what she did as a point guard, where she sets her teammates up for success. She's been branded in real estate as "The Basketball Realtor", becoming highly successful in the Miami area.
Williams also has a podcast called "The Crossover", where she interviews current, former athletes, and coaches on how sports has helped them crossover into their new chapter of life. In addition to her podcast, she also hosts a sports segment for the largest gospel radio show in South Florida, WMBM Gospel 1490, which is called "Pay Attention 2 Sports".
Toccara currently serves as the President of the National Basketball Retired Players Association - Miami Chapter, where she and board members give back and make a difference in their community with service, time and resources.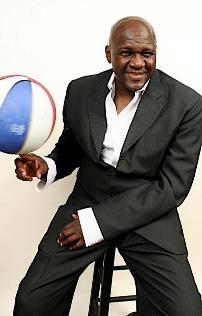 Michael Douglas 
Harlem Globetrotters
"Luck only happens when preparation and opportunity meet". Michael Douglas shares this message with youth because it also guides his life. Growing up in Memphis, TN, Michael Douglas had a love for the game of basketball. His dedication and determination led him to be an outstanding basketball player at all levels. 
Michael was an outstanding athlete at Booker T. Washington High School in Memphis and became a leading athlete at Dyersburg State College in Tennessee. The opportunity presented itself in 1986 for Michael to try out for the world famous Harlem Globetrotters along with 1500 other outstanding athletes. Michael was the top pick for the Harlem Globetrotters and toured with the team from 1986 -1993. 
Michael has traveled to over 100 countries entertaining crowds as the 7th Showman in the history of the Harlem Globetrotters – sharing a positive attitude and embracing diversity. In 1991, Michael founded the Michael Douglas Youth Foundation (MDYF) in order to help individuals and communities realize their optimal potential. The mission of the youth foundation is to provide activities that are fun, educational and provide a model of healthy living. 
The MDYF strive to help communities provide positive and educational activities for youth. 
The Harlem Legends were founded and are led by Michael Douglas and are a part of the Michael Douglas Youth Foundation. The MDYF utilizes the Harlem Legends to carry out the mission and activities of the youth foundation. The Harlem Legends are a group of professional athletes, former players of the Harlem Globetrotters, NBA, NFL, past USA Olympians and other professionals. The foundation provides various activities to schools, youth organizations, non – profits and the total community, which can be utilized as fund raisers. 
Michael currently participates in a variety of community activities with various organizations across the country. He has served as a motivational speaker for the Atlanta Committee for the 1996 Olympic Youth Speakers Bureau. In addition, Michael has made appearances through the Scottish Rite Children Medical Center, American Cancer Society, Arthritis Foundation, and Mothers Against Violence, St. Jude Children's Hospital, Help Rebuild LA Program, Atlanta Hawks, USA Military Bases, numerous schools and more. He has also authored a children's book: Lil Mike's Magic Ball.