It's Time to Look Deeper Because these Men and Women are More than just Athletes
When we look at professional athletes, we tend to see what we want to see. They are paragons of physical achievement, have jobs that pay
millions of dollars, and have reached the absolute highest level of competition within their fi eld. For many of us, that sounds like a dream come
true. But projecting happiness and personal satisfaction onto these individuals is unfair and often wrong. The job is not all bliss; the long seasons under the public microscope are a grind, and players deal with copious amounts of outside pressure and attention. They are people too, fully and unequivocally, and they face their own struggles every single day.
While using athletes as an example, it's worth pointing out that parallels exist between physical and mental health. In both, specific injuries/illnesses can occur, demanding urgent and specific treatment. Additionally, the body and mind can both be trained to function at a more optimal level, helping to deal with stressful situations and bouts of extreme exertion. the former is obviously more critical and time-sensitive, but disregarding the latter ignores another potential path to complete mental health. At separate times, each can be vital to healing and peak mental performance.
Similar to a torn ACL or a broken arm, clinically-diagnosed mental illnesses require professional attention and care. Mental health issues come in all shapes and sizes. They can manifest through anxiety, depression, or numerous other debilitating symptoms, and they can result from a specific trauma or simply as a disease. They are potent, and they do not discriminate, impacting everyone, even the professional athletes that many people idolize. Take someone like Keyon Dooling, who reached the pinnacle of the basketball world, while playing 13 seasons in the NBA and learning a reputation as a respected, hard-working veteran. Dooling opened up about his struggles just over a year ago in a wrenching article in the Players' Tribune, laying his demons bare for the basketball world and beyond to see. And he did so with a purpose.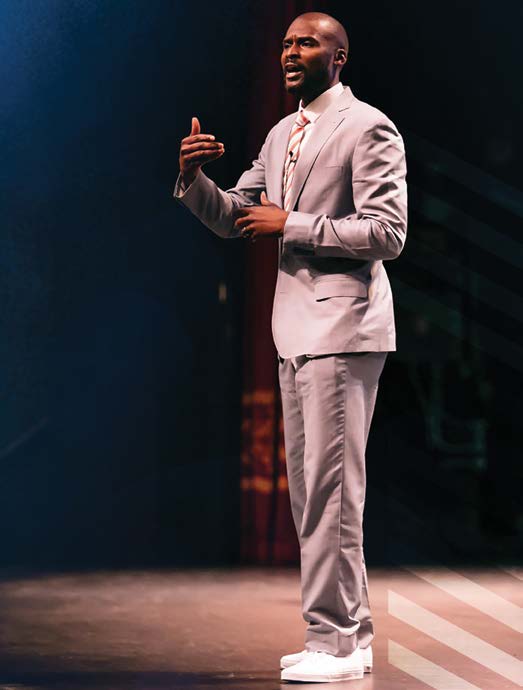 By that time, Dooling had found some sense of healing, "I had done the work, you know, put in the time to work on getting better," he said. Years of therapy and self-reflection helped him process an earlier trauma, and he was ready to be an example for others to follow. He was confident in his ability to be a healer and to show other athletes fighting their own mental health battles that they weren't, and aren't, alone.
Like many around the mental health community, Dooling's ultimate goal is to normalize the conversation around mental health. Other players, like DeMar DeRozan and Kevin Love, have recently come forward about their own struggles. Rather than being vilified as "damaged," they have received support from players and fans alike. In May 2018, the NBPA established an official mental health and wellness program, expanding the resources offered to its athletes and acknowledging the very real need to make mental health a priority.
"I just want every player to be able to reach out to someone, and to have the kind of help they need once they do," said Dooling, and his pivotal role in helping bring about change in the league exemplifies this desire.
Unfortunately, treatment for trauma is just one step, albeit an absolutely crucial one. More can be done, and longtime mental conditioning coach Trevor Moawad is adamant about the benefits that come from a trained mind: developing strong habits that can help empower people in stressful situations.
"The leagues [NBA and others] right now are checking an important box, but a lot more is needed, and it's up to the teams to change it," says Moawad. Mental conditioning is another step for individuals exposed to high strain to become fully mentally healthy, he said.
For example, one of his chief tenets is the importance of "neutral" thinking. It's not the friendly fluff of constant positive thoughts ("I can do anything!"), but rather, a more matter-of-fact, practical approach ("I will give my absolute best effort") that is realistic and controllable in all scenarios.
Moawad has worked with a wide variety of organizations – Alabama and Georgia football, the Memphis Grizzlies, and US Navy SEALs, just to name a few – and he believes more professional athletes could benefit from this type of training. Despite his stint with the Grizzlies in 2014-15, Moawad does not believe the culture around professional basketball is prepared to commit to widespread adoption of mental conditioning.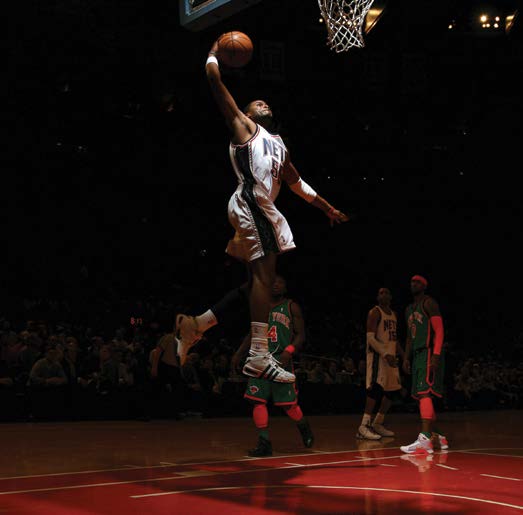 "Sports are way behind businesses. Executives are far more willing to embrace this type of change," said Moawad.
He sets the responsibility on the shoulders of the coaches to commit to the rigorous, time-consuming process, and hopes that an innovative leader (or leaders) can make the difficult choice to ask their front offices for the means to invest in training the whole player. He's sympathetic to the challenge teams face, acknowledging that the pool of effective mental coaches is quite shallow, but NBA franchises have the power/means to change the narrative over time.
Ultimately, though, no amount of training can defend against a devastating illness or traumatic experience like Dooling's, and even the most mentally strong individuals can be subject to struggles. us, it's worth reiterating the positive strides the NBA continues to make in off ering proper treatment to its players and creating a more supportive climate around mental health.
Slowly but surely, society is becoming more aware and accepting of open mental health discussions, and as part of that society, we must continue to normalize the conversation. That includes letting everyone know that they have options: friends and family that care about them, doctors who can help them discuss and deal with the challenges they're facing, and fans that will understand and even appreciate their vulnerability. And it doesn't stop there: learning and applying the benefits of mental conditioning can strengthen the minds of every single player, protecting against life's constant struggles and challenges.