NBRPA membership is comprised of a diverse group of former professional basketball players of the NBA, ABA, WNBA, and Harlem Globetrotters.
Each month, we'll spotlight one NBRPA member from each league to recognize their career on the court as well as the impact they are now having in their communities.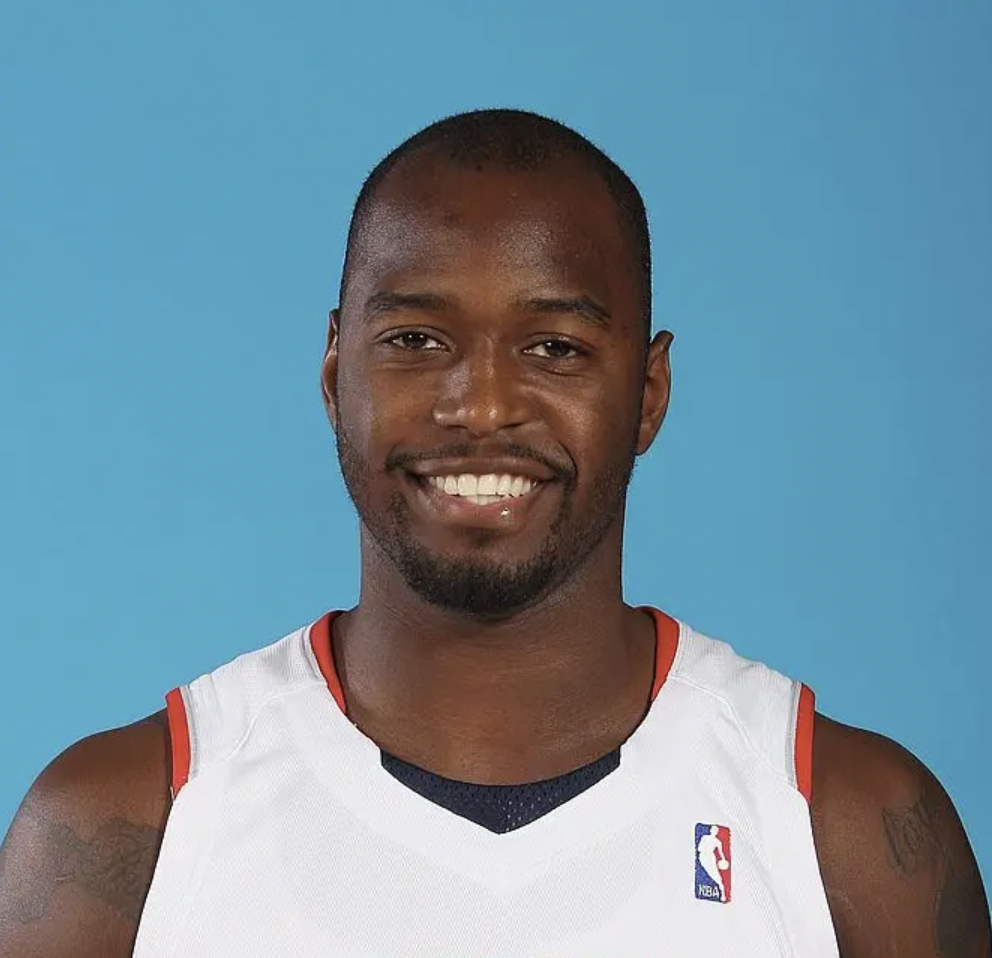 Mario West is an American former professional basketball player who is currently the Director of Off the Court for the NBPA. He previously played in the NBA for the Atlanta Hawks and New Jersey Nets.
West was a Douglas County player of the year as a senior at Douglas County High School. He also earned honorable mention all-state honors after averaging 22 points and 10 rebounds per game. West was team captain as a junior and senior.
West played college basketball for Georgia Tech. He joined the Tech squad as a walk-on in the fall of 2002, redshirted in 2002–03, and earned a scholarship for the 2003–04 season. He played in 103 games, averaging 3.2 points over his career, and 4.9 over his last two seasons. West departed Georgia Tech 16th on the school's all-time list for steals despite averaging only 13.9 minutes per game in four years. He was voted team captain during the 2006–07 season.
West won the 2007 NCAA State Farm Slam Dunk Contest held during the tournament's Final Four week.
West received a Bachelor of Science degree in management from Georgia Tech on May 6, 2006, and continued his studies during his final college basketball season with courses in Economics.
West went undrafted in the 2007 NBA draft but was quickly signed by the Atlanta Hawks, a team he spent his first two seasons with. West spent the first half of the 2009–10 season playing in the NBA Development League for the Maine Red Claws, before re-joining the Hawks in January 2010. He remained with the Hawks for the rest of the season, and in 156 games for the team over three seasons, he averaged 0.8 points in 4.4 minutes per game.
West was known as a hard worker and an intense defender. Atlanta Hawks Head Coach Mike Woodson was quoted as saying "I've been around this league a long time and I don't think I've ever seen a guy play as hard as Mario plays. He pushes guys in practice to play hard and if you don't play hard he embarrasses you in terms of just knocking the hell out of you." Teammate Acie Law said "You can ask anybody in this locker room, Mario's the hardest worker on the team. You have to be at practice to see him. His motor never stops."
West re-joined the Maine Red Claws for the 2010–11 season, later signing with the New Jersey Nets in March 2011. He appeared in six games for the Nets to complete the 2010–11 season, averaging 3.7 points, 1.8 rebounds, 1.7 assists and 1.2 steals in 19.3 minutes per game.
In June 2011, West joined Cocolos de San Pedro de Macorís of the Liga Nacional de Baloncesto. His stint lasted until early August.
On August 2, 2011, West signed with Tezenis Verona of Italy for the 2011–12 season.
In June 2012, West moved to the Philippines where he joined the Meralco Bolts. In September 2012, he joined Cañeros del Este and helped them win the league championship while garnering Finals MVP honors in early October. Later that month, he joined La Villa for a short stint.
In January 2013, West signed with Fuerza Regia of Mexico for the rest of the 2012–13 season. In June 2013, he re-joined the Meralco Bolts. He then returned to Fuerza Regia for the 2013–14 season. In March 2014, he moved to France and signed with SO Maritime Boulogne. In May 2014, he returned the Meralco Bolts for a third stint.
In October 2014, West signed with La Unión of Argentina for the 2014–15 season. He sustained an injury in February 2015 and was ruled out for the rest of the season. He remained in Argentina for the 2015–16 season, signing with Juventud Sionista.
In May 2016, West returned to Georgia Tech in Atlanta when he was hired as the director of player personnel as part of head coach Josh Pastner's staff.
West is the son of Gerald and Angie West.
He has volunteered to work with patients at Egleston Children's Hospital in Atlanta since his college days in 2004. This includes activities such as hosting pizza parties for the children.
West co-authored a book "Defend the Dream" with his childhood friend Shakyna Bolden. He shares the lessons he learned in dealing with the challenges of life.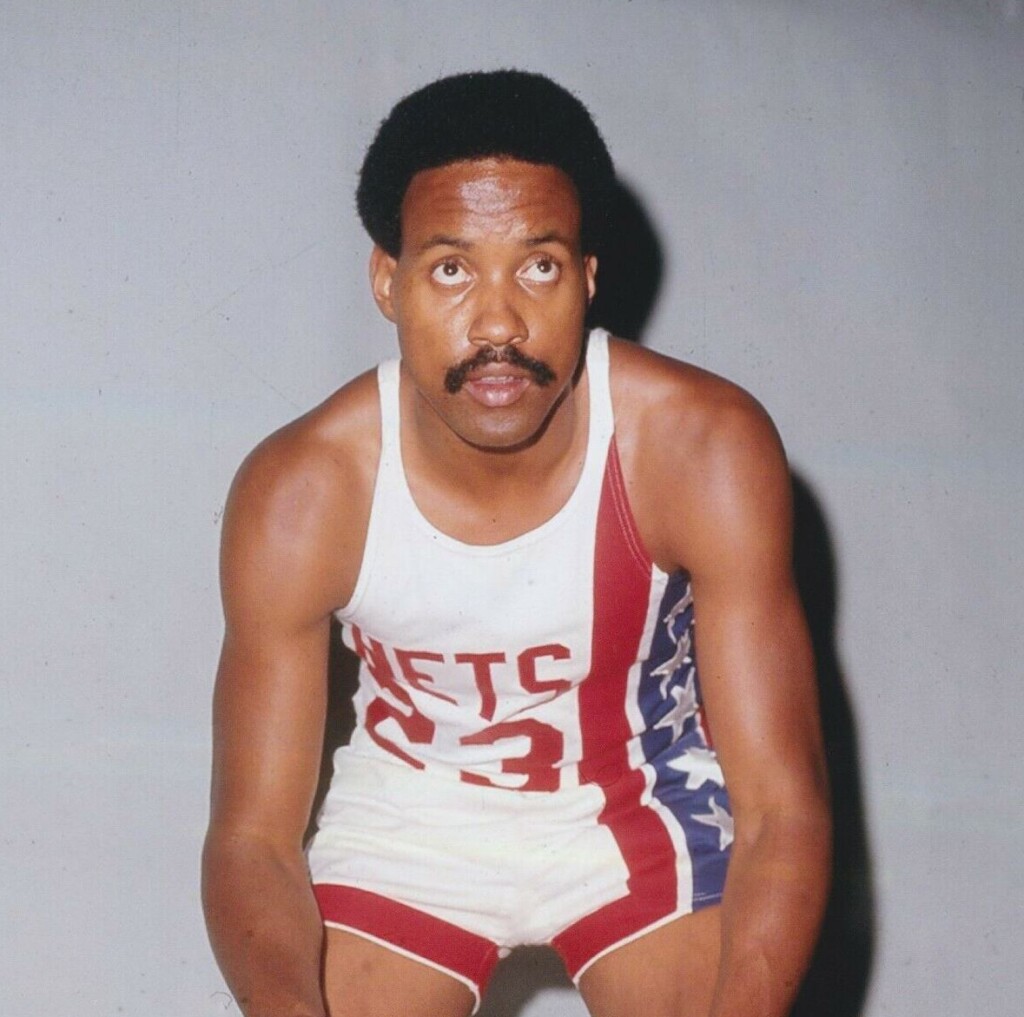 Born in Louisville, Kentucky, George Tinsley played competitively at Male High School and college basketball at Kentucky Wesleyan College, where he was a member of the teams that won the NCAA Men's Division II Basketball
Championship in 1966, 1968 and 1969, being named Most Outstanding Player in 1969. Tinsley was also a two time All American at Kentucky Wesleyan
Tinsley was selected in the sixth round of the 1969 NBA draft by the Chicago Bulls and in the 1969 ABA Draft by the Oakland Oaks.
Tinsley ended up playing with the Kentucky Colonels during the 1969–70 ABA season, averaging 6.3 points and 4.0 rebounds per game in 83 regular season games. Tinsley averaged 9.5 points per game and 5.3 rebounds per game for the Colonels in 12 games of the 1970 ABA Playoffs, as the Colonels defeated the New York Nets in the Eastern Division Semifinals and lost to the Indiana Pacers in the Eastern Division Finals. He signed with the Decatur Bullets of the Continental Basketball Association on December 30, 1970.
Tinsley then played for The Floridians during the 1971–72 ABA season, averaging 3.7 points and 1.2 rebounds per game in the regular season and 2.0 points per game in the 1972 ABA Playoffs as the Floridians lost in the Eastern Division Semifinals to the Virginia Squires. Tinsley was selected by the New York Nets in the 1972 dispersal draft of Floridians players upon the franchise's dissolution, but he did not play for the Nets.
After his professional basketball career, Tinsley applied his leadership and organizational skills to building and leading two companies that operate over 60 restaurants in Florida and Kentucky. He has also received numerous honorary doctorates and has been inducted into several halls of fame for his athletic and business achievements.
Tinsley is a sought-after motivational speaker, coach, and consultant, and has been featured in local and national media. He resides in Winter Haven, Florida, with his wife and two adult children. Tinsley was later a successful businessman with Kentucky Fried Chicken and was inducted into the Kentucky Wesleyan College Alumni Hall of Fame.
George Tinsley Sr. values family above all else.
He married his college sweetheart, Seretha, and together they have been married for over 38 years, raising their two adult children, Penni and George II. Tinsley strongly believes that the family that works together stays together and has included his children in his business operations since they were young.
The Tinsley's started their restaurant business with a KFC franchise in Auburndale, Florida in 1984, which provided an opportunity for Penni and George II to learn the value of hard work and ethics and develop their entrepreneurial skills. Today, Penni and George II are part of the Tinsley Family Business and play significant roles of responsibility.
The Tinsleys have 22 godchildren, three of whom are involved in the family businesses, while the others have gone on to achieve success in their own endeavors. George and Seretha continue to diversify and develop their family businesses, which started with PenGeo, Inc., named after their children.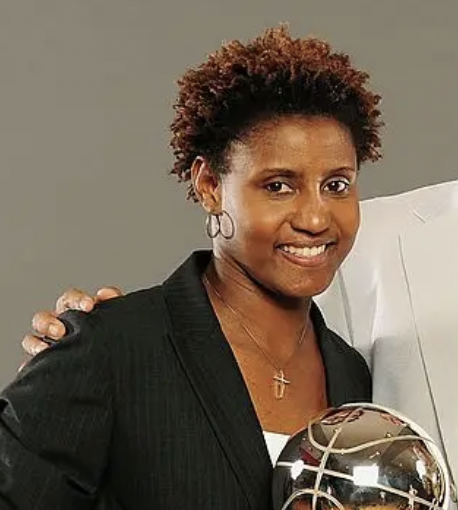 Bridget Pettis is a former player and coach for the WNBA. She is an American former college and professional basketball player who was a guard in the WNBA for eight seasons during the 1990s and 2000s. Pettis played college basketball for the University of Florida, and professionally for the Phoenix Mercury and the Indiana Fever of the WNBA.
Bridget Pettis was born in East Chicago, Indiana where she became a legend at East Chicago Central High School. She was known for her crafty moves, quickness, and high scoring play as one of the Nation's most sought after point guard in the country.
Bridget would end up attending a junior college at Central Arizona, before transferring to the University of Florida where she propelled the Gators into the national spotlight with her superior point guard play. Memorably, she completed eight three-point shots against the Georgia Bulldogs on January 20, 1993—still the Gators' single-game record. She graduated from the University of Florida with a bachelor's degree in 1993.
The Phoenix Mercury selected Pettis in the first round (seventh pick overall) of the 1997 WNBA draft. She played for the Mercury from 1997 to 2001, the Indiana Fever in 2002 and 2003, and the Mercury again in 2006. Her first two seasons with the Mercury were the most productive, when she started fifty-six of sixty games played, and averaged over fourteen point per game.[2] In her eight- season WNBA career, she played in 228 games, started seventy-one of them, and scored 1,408 points.[2]
In 2013, Bridget, Frank and Eddie Johnson started a club team called Team 2j Thunder. Three months later, Pettis was hired as an assistant coach for the WNBA L.A. Sparks.
In 2014, Pettis was named Assistant Coach for the Dallas Wings, where she coached for 4 seasons before retiring from the Dallas organization.
On January 23, 2019 Bridget returned from retirement to accept a position as an Assistant Coach with the WNBA Sky, but in 2020 she decided to follow her heart and focus on her non-profit organization, Project Roots.
Bridget became the founder of Project Roots AZ, where she championed her community and now the nation in a push to have more people grow their own food. Her efforts garnished so much national prominence, that Washington D.C. would ask that she testify before congress.
Bridget Pettis got inducted into the Indiana Hall of Fame, and in 2023 she became the recipient of the Golden Standard, and Game Changer Award.
Bridget has created her own platform where she displays her heart for God and her love for giving back to her community.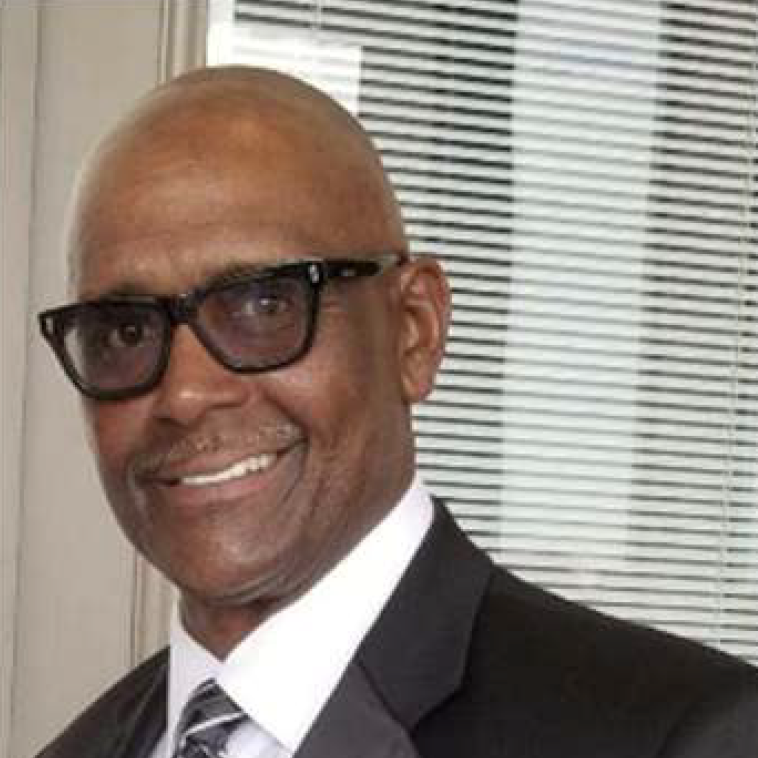 Ovie Everett Dotson
Harlem Globetrotters
Ovie Everett Dotson has built great relationships worldwide in sports and business. He is an accomplished retired professional basketball player, successful businessman, and an exceptional motivational speaker.
Ovie is a native Texan who attended Sam Houston High School in San Antonio Tx and The University of Texas in Austin. He accepted a four- year scholarship to attend The University of Texas at Austin (UT) and joined the Longhorns men's basketball team. At UT, Ovie was one of only a handful of Black athletes at the University in the mid-1970s.
Ovie would go on to carry the banner of the University of Texas Longhorns with him as a member of the world-famous Harlem Globetrotters professional basketball team, Ovie led the famed traveling "Ambassadors of Goodwill" onto the court for eight seasons, starting each game, playing in more than 100 countries around the world, and entertaining crowds with his spectacular basketball skills and soaring slam dunks. He had the privilege to play with Harlem Globetrotter great Curly Neal and the first female player Lynette Woodard. Ovie, his teammates, and those who preceded him on the world's stage transformed the image of the skills of Black basketball players of his era. Having an amazing college career and then traveled the globe as a Harlem Globetrotter. Ovie retired from the Globetrotters and is currently a member of the NBA Retired Basketball Association.
With a passion for mentoring and supporting young boys and girls. Ovie established the Ovie Dotson Basketball Camp at the Boys and Girls Club of San Antonio and the Basketball Magic Camp in Australia which he founded. The camp helped Australian players receive college scholarships in the USA. Ovie has also served as the director for basketball camps hosted by Spur's great and his UT college roommate Johnny Moore. Ovie has received numerous awards and honors for his love of community athletic achievements and community service. In September 2022, Ovie was inducted into the UT Texas Athletics Hall of Honor alongside NBA great Kevin Durant.
Ovie has held management positions at the regional and national level in numerous leading American companies over the last 20 years. He is currently the Senior District Manager of the Residential and Commercial Division with Freudenberg Filtration Technologies. Ovie enjoys spending time with his wife Anita, playing golf, traveling, time with family and giving back to the community.