NBRPA membership is comprised of a diverse group of former professional basketball players of the NBA, ABA, WNBA, and Harlem Globetrotters.
Each month, we'll spotlight one NBRPA member from each league to recognize their career on the court as well as the impact they are now having in their communities.
Lafayette "Fat" Lever
NBA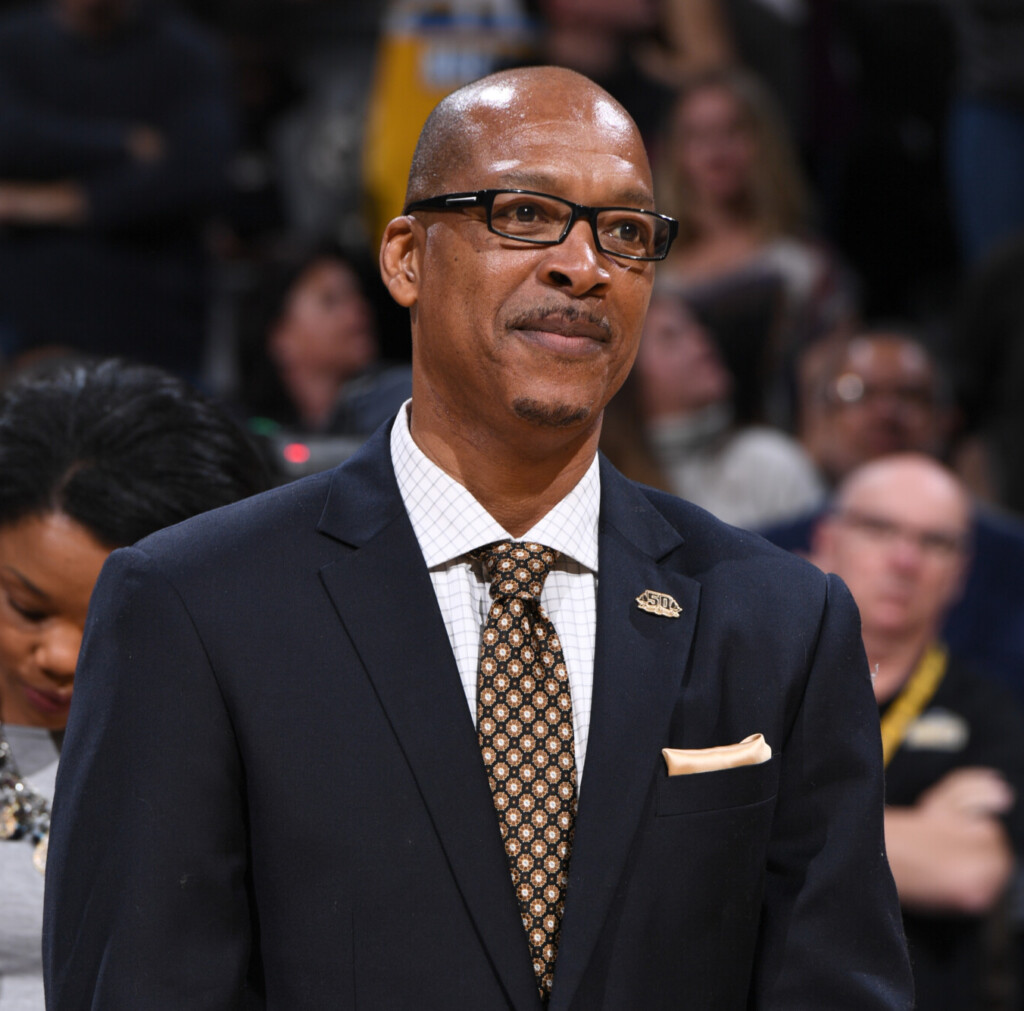 Lafayette "Fat" Lever is the founder and current president of the Legends of Basketball Phoenix Chapter (legendsofbasketballphx.com). As a business owner, entrepreneur, and community advocate, Fat is dedicated to working towards building strong kids and communities. The Legends of Basketball Phoenix Chapter offers youth sports and education programs and volunteers to work with community projects and non-profits. Including Feed My Starving Children, Luis Zendajas Foundation, Community Toy Drives, and special events benefiting children, education, and communities. You can also find our Legends hosting Full Court Press events and supporting local Basketball Clubs (Club Teams, Skills Camps, and Clinics). They also lend their support to Technology for Education Projects, STEM Education Programs, and Youth Entrepreneurship Programs. You can find more details here. https://legendsofbasketballphx.com/chapter-programs/
Our Legends lend their celebrity status as motivational speakers, presenters, judges, mentors, and through monetary donations. The Legends of Basketball Phoenix Chapter has sponsored everything from local club teams, to buying computers for schools, large toy drives, and even donating to our local make-a-wish foundation. They have supported events for Kids, Cancer Survivors, and Women Owned Businesses. The Chapter has a community presence everywhere that has a need. Fat Lever supports all the good in our communities, anywhere that needs support and dedicated attention. Playing and interacting with kids, talking to parents and teachers. As club president, he sets an amazing example for what caring for our communities should look like.
Throughout his career, Fat was considered one of the NBA's best point guards. Arizona State University honored him with an induction into the University's Hall of Fame in 1988, in 2004 he became a Pac-10 Hall of Honor inductee, and in 2012 his jersey hung in the rafters at, what was then known as, the Wells Fargo Arena at Arizona State. On December 2, 2017, the NBA's Denver Nuggets retired Fat's number 12 jersey during a winning home game against the Los Angeles Lakers.
Fat's NBA Career didn't end with this retirement from playing ball. He also served as the director of player development for the Sacramento Kings, as well as a color analyst. You can currently hear Fat broadcasting with Altitude Sports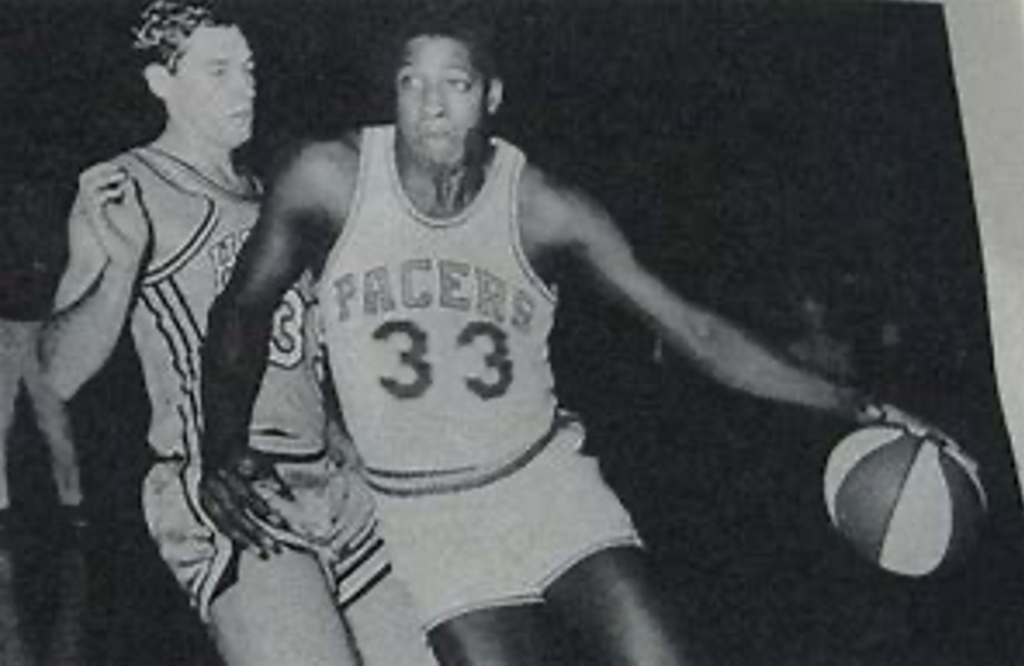 Oliver Darden is a former professional basketball player who played three seasons in the ABA. Darden attended Western High School in Detroit, Michigan, where he was Mr. Basketball for Detroit public schools in 1962. Darden played basketball for the University of Michigan and was a three year starter as part of the team that won three Big Ten championships in 1964, 1965, and 1966, a feat that has not been accomplished since then. He was chosen by his teammates to become the first African American in the history of the University of Michigan basketball to be elected as captain of the team. Darden was also chosen as one of the University of Michigan's top 25 Senior students by the Prestigious Michigamau Honorary fraternity in 1966.
Following his graduation from the University of Michigan, Darden was selected in the 3rd round as the 22nd overall pick in the NBA Draft by the Detroit Pistons, then going on to play in the ABA from 1967 to 1970 as a member of the Indiana Pacers, New York Nets, and Kentucky Colonels. He won ABA championship in 1970 with the Pacers.
His past Board of Directors involvements includes: Chairman of the Board of the Gulf Coast African American Chamber of Commerce, WSRE television Board of Directors, Baptist Hospital Board of Directors, Vice Chairman of the Andrews Institute, The Pensacola Chamber of Commerce Board of Directors, YMCA Board of Directors, University of West Florida Business Advisory Board, 100 Hundred Black Men Organization, and numerous involvements with youth organizations, speeches, coaching and motivational speeches.
Today, Darden is a community volunteer and substitute teacher, as well as the owner & operator of The Coffee Cup in Pensacola, Florida.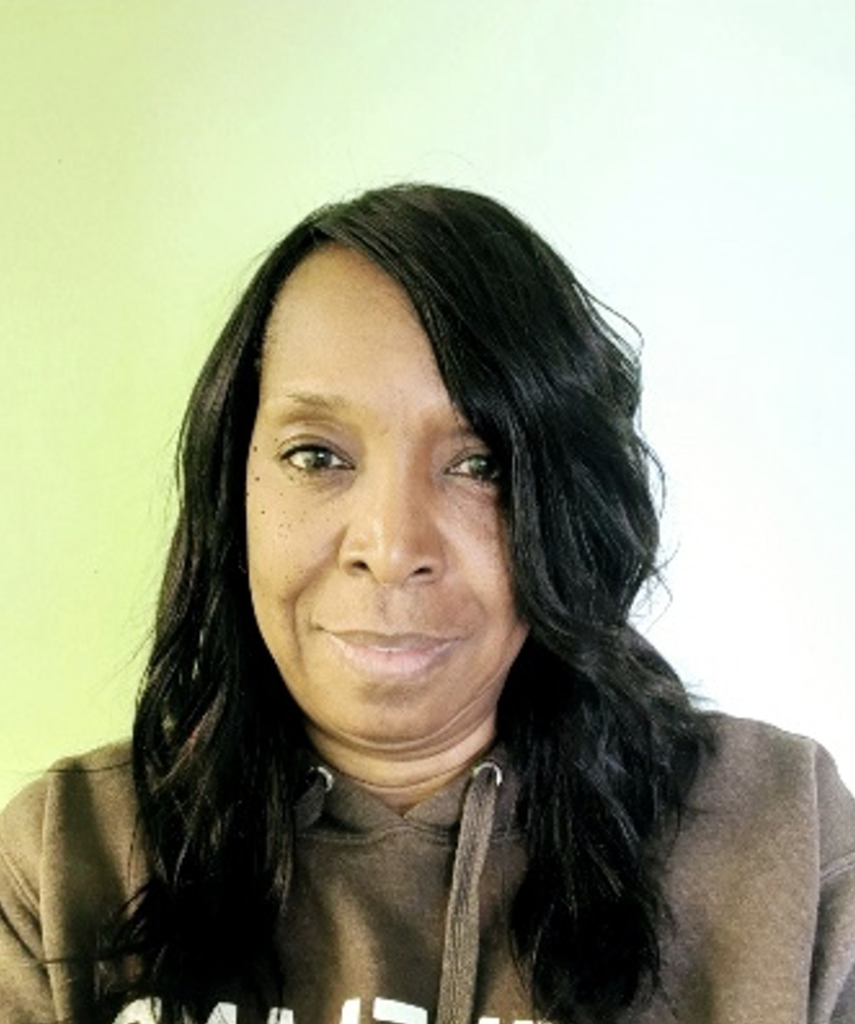 Janice Lawrence Braxton is one of the greatest legends to ever play in women's basketball. She was born on June 7th in 1962, during the peak of racial disparities and discrimination of the South in Lucedale, Mississippi.
She would later find an outlet, away from all of the stress of mistreatment that was going on during the civil rights movement, picking up a love for women's basketball. Janice would work so hard in the sport, that she would later become the nations most sought after recruit, dominating the game at George County High School. Recruited by nearly every top tier team in college women's basketball, Janice would choose to play for Louisiana Tech, under the leadership of legendary Hall Of Fame coach, Leon Barmore. While at Louisiana Tech, Janice Lawrence would lead the Techsters to the Nation's 1st ever National Championship in 1981, and then again in 1982.
After her historic college career, Janice would play in total, 15 straight years of professional women's basketball in Italy; because there were no WNBA professional opportunities yet in the U.S. at that time. She would dominate in Italy and become a super star all over the world before finally getting to showcase her talent professionally in her own country when the WNBA inaugurated in 1997.
Janice, one of the original pioneers of women's basketball, would finally get to come home and play for her home country in the opening season of the WNBA in 1997, playing for the Cleveland Rockers for 3 seasons until 1999. In 2003 she became an assistant coach for the WNBA Rockers all the way until the team disbanded in 2005.
Before retiring from the sport, Janice Lawrence Braxton would accumulate one of the greatest treasure troves of honors, awards, and accomplishments ever tallied in the game. She was the 1982 NCAA Tournaments leading scorer and National Championship MVP, a 3 time College All-American, 2 time Kodak All-American, WBCA player of the year, 1984 Wade Trophy recipient, 1983 gold medalist on the Pan Am team, Olympic gold medalist in 1984, won 6 European Cup Championships, 6 Italian Championships, was inducted into Louisiana Tech's Hall Of Fame in 1987, and into the Nation's Women's Basketball Hall Of Fame of Knoxville, Tennessee in 1996.
Janice now proudly serves as a member of the NBRPA in the capacity as treasurer to the Cleveland, Ohio chapter, where she also helps to plan and organize events in her community.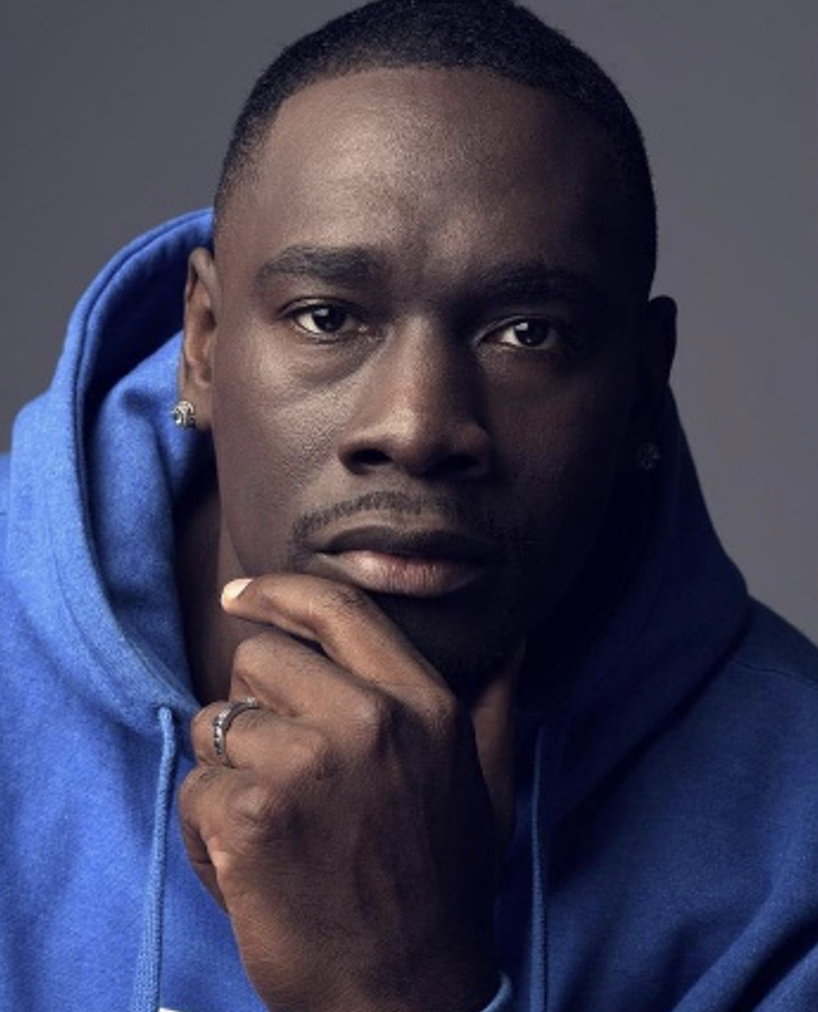 Harold "Lefty" Williams
Harlem Globetrotters
Harold Williams, a native of Jersey City, NJ has become affectionately known around the world as Lefty after making history as the first ever left-handed Showman in Harlem Globetrotter history. Leading up to this astounding accomplishment and before the world got to know Lefty, Harold began making a name for himself as a high school basketball player. He scored 1000 points and 985 rebounds in only three years on his high school varsity team. In college, he earned defensive player of the year twice. One at Montclair State University as a freshman and again as a junior at New Jersey City University. More impressively, he signed a professional contract after attending a Division 3 school. While many deemed this as impossible, this accomplishment launched what would be a 15-year professional career playing in England, Germany, Japan, with the Harlem Ambassadors.
While he has accomplished many things within the world of basketball, Lefty proclaims that this distinction has been one of the most defining moments in his career. Another defining moment in his career has been in his role as the owner of his show entertainment basketball career, The Harlem Dreams. In this role, one Lefty takes great joy in providing audiences with a source of community pride while remaining firm on the company's beliefs in unquestionable integrity, being service minded, exhibiting community involvement while continuing to focus on dreaming. All of which are a direct reflection of one of Lefty's defining achievements off the basketball court – The Harold Lefty Williams Dare2Dream Foundation.
The Harold Lefty Williams Dare2Dream Foundation was launched in 2008, alongside his wife Shyneefa, as the Dare2Dream Campaign in an effort to provide local youth with life changing experiences that would help to broaden their perspectives of all that the world had to offer them. Since then, the campaign has grown into a non-profit organization which strives to do even more! Now, Lefty seeks to not only expose youth to what the world has to offer them, but also to reveal to them what they have to offer the world. His mission is to help young people unwrap the treasures that they have inside. His foundation was recognized by the National Basketball Association (NBA) G-League team the Wisconsin Herd during a Black History Month Celebration. During this celebration, his foundation's logo was featured on the jerseys of the team's players. Through events like these, his foundation continues to strive towards a mission of embracing children and inspiring lives.
As Lefty seeks to continue to enrich the lives of youth globally, he has transcended this desire in his role as both a husband and father. Often speaking of his wife and childhood friend, Shyneefa, as one of the reasons that he is who he is today, Lefty also attributes much of this to being a father of three beautiful children- Kiara, EJ & CJ. Naturally, Lefty views the role of dad as one of the most important titles he'll ever hold. Along with the privilege of raising his children, he also manages their careers in Hollywood, which includes credits on multiple Disney and Nickelodeon projects as well as the ABC Network. With this comes the honor of developing his family into a "multigenerational family of talent which bridges the gap between professional sports and entertainment", as noted in a Bloomberg article on his family's multi-year partnership with Canadian based lifestyle brand – RYU (Respect Your Universe).
Currently, Lefty remains determined to build a legacy that positively impacts generations to come. As he works on the release of his first book, the work of his Dare2Dream Foundation, being an active member of the National Basketball Retired Players Association as well as through partnerships with other organizations helping to shape the lives of people in their own communities, Lefty continues to make marks on this world.