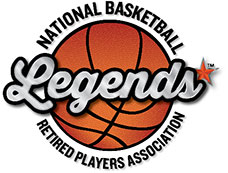 CHICAGO, IL – The National Basketball Retired Players Association (NBRPA) continues to deliver on its mission of providing educational opportunities to former basketball players and their families. Through the Dave DeBusschere Scholarship Fund, the NBRPA awarded 87 undergraduate and graduate scholarships to its membership. The scholarship, initiated in honor of the late Dave DeBusschere, provides financial support to eligible NBRPA members, their spouses, children and grandchildren in pursuit of degrees in higher education.
"There is nothing more motivating than giving our children and families opportunities to do great things," said Board Chairman Spencer Haywood. "We hope this scholarship is just the beginning of a bright future ahead for them."
Ten select DeBusschere scholarship recipients also received the Earl Lloyd Scholarship which is awarded to applicants in-need of additional support. The NBA Players Legacy Fund, which provides this additional assistance to members in-need, awarded 10 recipients a scholarship in excess of $50,000. Collectively, the Dave DeBusschere Scholarship Fund and Earl Lloyd Scholarship distributed $260,000 amongst eligible students in 2019.
Over the past two years, the NBRPA has distributed 130-plus scholarships and more than $500,000 in total payouts. To date, the NBRPA has awarded members and their families more than $1.6 million in scholarships through the cornerstone initiative.
In addition to the college scholarships, the Dave DeBusschere Scholarship Fund supports the NBRPA Chapter Program's annual Reading Initiative, wherein educational programs in the twelve chapter cities receive funding.
See below for a full list of the 2019 Dave DeBusschere Scholarship recipients:
| | | | |
| --- | --- | --- | --- |
| Tyrell Aponte | Landys Hughes | Alexa Lister | Cristina Santiago-Espinet |
| Ava Birdin | J'Den Humphries | Alton Lister | Syarra Sellers |
| Mylaisia Birdsong | Caleb Hutchinson | Hailey Mack | Shayla Sellers |
| Earl A. Boykins Jr. | Mariah Hutchinson | Michael McClanahan | Colton Shreve |
| Mehsai Bradley | Benjamin Inniger | Timothy McCormick | Kendall Smith |
| Jaila Brooks | Michael Inniger | Alicia McDaniel | Jaden Smith |
| Isabelle Brown | Trey Johnson | Grace Meschery-McCormack | Karch Smith |
| Samantha Budd | Temeka Johnson | Amara Money-Williams | Sevena Smith |
| Antoine Carr | Shoneia Jones | Tianna Nesby | Luke Smrek |
| Alona Clark | Alanna Jones | Elijah O'Bryant | Eric Snow |
| Stephanie Colter | Kelli Jones | Emery O'Bryant | Jazmine Thomas |
| Sari Cureton | Logan Jones | Skyla Owens | Trevor Toolson |
| Jaelyn DeJesus | Reilly Jones | Liana Pachot | Chloe Tower |
| Jason Eakins | Samuel Jones | Jean Pack | Carly Tower |
| Kolbi-Rae Edney | Kaley Jones | Will Parrish | Keith Tower |
| Lindsey Finkel | Walter Jones III | Avery Powell | Reagan Tripucka |
| Hayden Gambee | Caitlin Keefe | Melanie Range | Tristan Von Nieda |
| Reilly Gambee | Alyssa Keeling | Camille Range | Evan Wilkins |
| Tai Gilbert | Anthony Keeling | Erin Recasner | Jazzmyne Williams |
| Aryana Harvey | Mason Kite | Samuel Roberts | Avery Wooten |
| Jayda Howard | Thomsen Kite | Mayneatha Royal | Jordan Wooten |
| Stephen Howard | Talmage Kite | Kyndall Russell- Adams | |