Husband. Father. Mentor. Investor. These are just some of the many words that describe eight-year NBA veteran Eddie Gill. But before his basketball career took him all across the globe, he was just a kid from Aurora, Colorado who went on to overcome immense odds to realize his dream of playing in the NBA.
After high school, Gill enrolled at the College of Eastern Utah, where he played minimal minutes and was given few opportunities. The decision to transfer the following season to Salt Lake Community College proved to be a game-changer for Gill. He would go on to average more than 16 points and six assists per game.
After a standout season, Gill tested his skills at the D-1 level. He transferred to Weber State in 1998 and went on to play two full seasons for the Wildcats. MVP of the 1999 Big Sky Conference Tournament and named to the First-Team All-Big Sky Conference, Gill leveraged his college successes into a career in the NBA G League and eight seasons in the NBA, and spent significant time overseas for teams in the Greek Leagues and Continental Basketball Association. But, after a career spanning the globe, he still felt most at home in Indiana.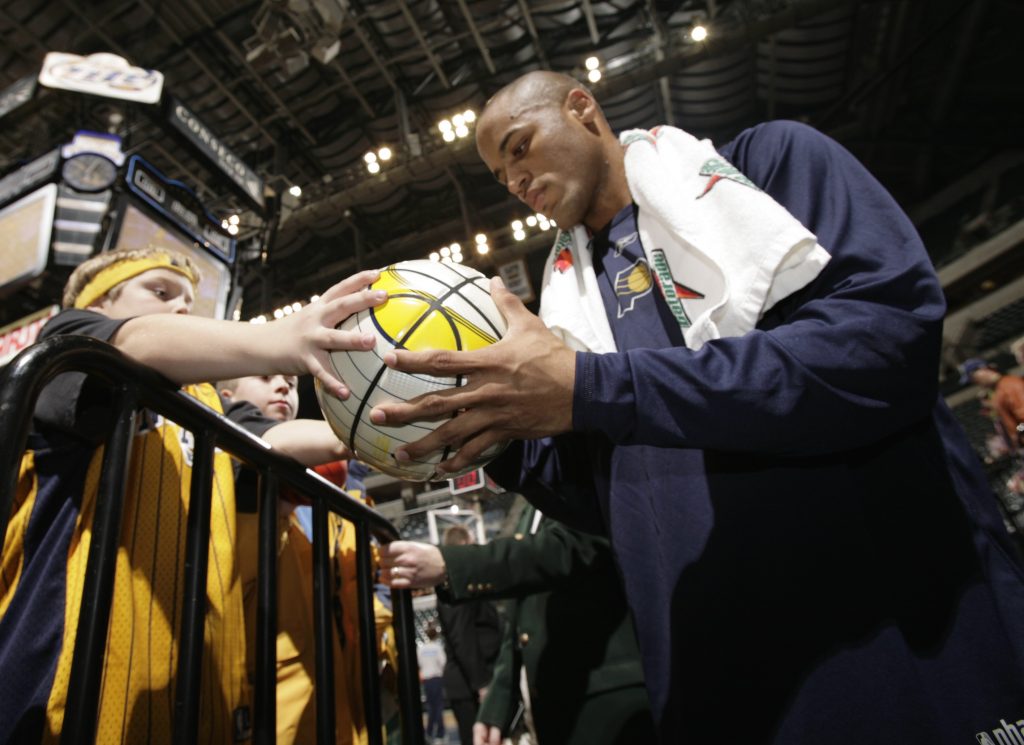 "When I knew retirement was a real possibility, I asked myself 'what's next?'" Gill said.
Gill turned in his jersey in 2011 but couldn't stay away from the game for long. He started a youth skills development program in Indianapolis called, "All Out Training". Through the program, he led after-school initiatives for kids that focused primarily on exercise and training.
"The NBA has a number of youth initiatives. Working in camps, clinics and schools," Gill explains. "Through all these initiatives, I developed a passion for working with kids, especially on the court, regardless of their skillsets. Not everyone wants to go to the NBA — some kids just want to be able to play better on the playground! That's why I started 'All Out Training'."
What Gill didn't know at the time was that his youth training program would be an avenue for another career option. One afternoon, Gill began talking with a father of one of the boys in the program. The man had a successful career in wealth management and Gill was intrigued. Fast forward to today and Gill has been active in the financial management and investing industries for years.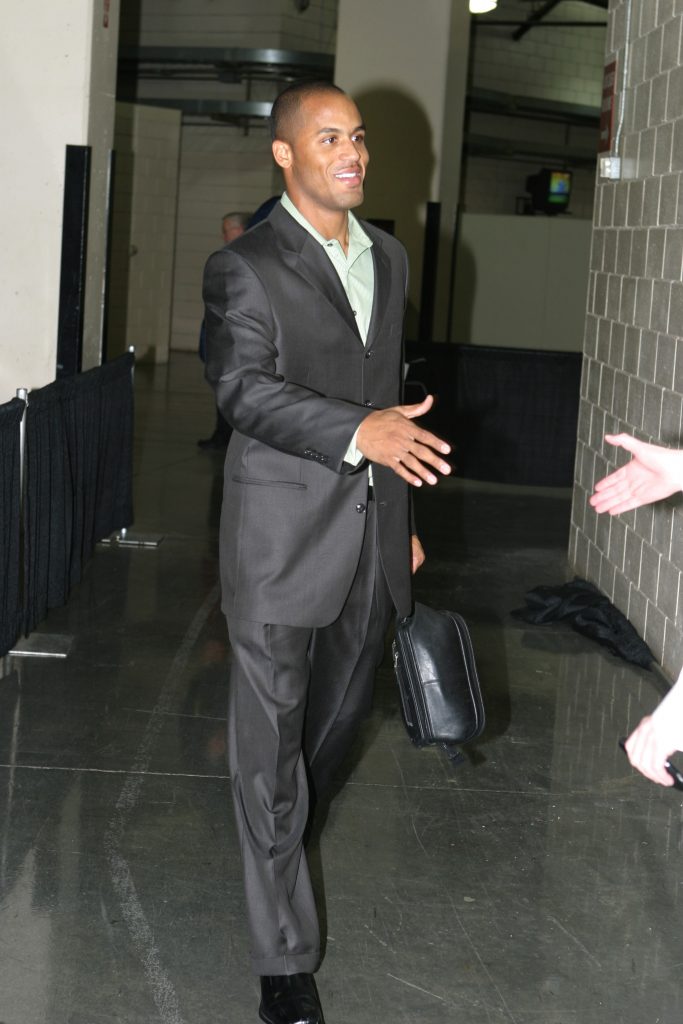 "Networking is tremendous in any business," Gill says while reflecting on his past. "It doesn't mean you're trying to get something out of someone, you're just building a relationship. You never know what you could do for someone or what doors they can open for you. That's what happened to me."
Gill began hiring more coaches to run All Out Training while he pursued his new goal of becoming a financial advisor. He also knew that, through his time playing professional basketball, he could be a great resource for other athletes looking to do the same thing. But it wasn't as easy as asking his new friend for a job.
"I had to do some serious studying to get certified and licensed," he says. "To be 34 and studying ... that was a different experience than the first time around. It was hard!"
Gill worked for it and turned into an incredible success story in the process. He has moved up in the ranks as a financial advisor, while simultaneously juggling All Out Training and pregame/postgame analyst work for the Indiana Pacers.
One of the most rewarding aspects of Gill's life is helping younger players through the process. The biggest piece of advice he offers to current players is that basketball won't last forever. Even if you have a great playing career, 15 years or so is still a short amount of time to make a lot of money. And then what? If you stop playing at 35 years old, then you still have 65 years of life left.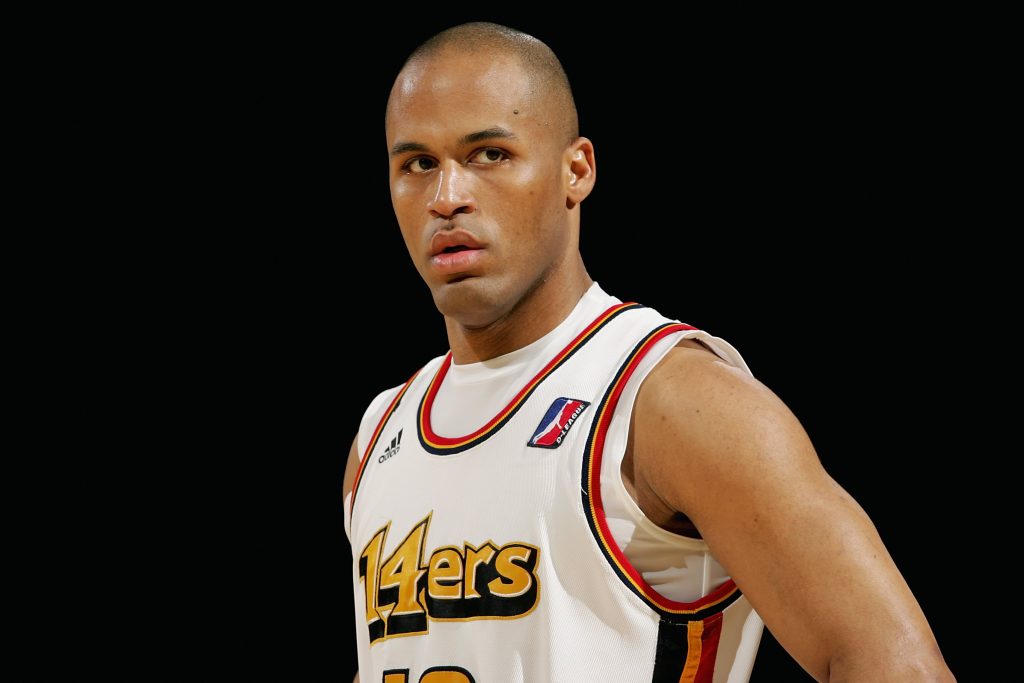 "Plan for your future," he says. "Don't just save, but think about what you want the rest of your life to look like. Your community involvement. Your next career. Think about it now."
Gill's final piece of advice? Get out of your comfort zone, and never be the smartest person in the room. "When we're comfortable, we're not making progress. In order to be a better basketball player, we had to be uncomfortable; the same holds true beyond the court. Surround yourself with high achievers, and don't be the smartest person