Next up, we welcome 1982 NCAA Champion & newly elected Board Member of the National Basketball Retired Players Association Sam Perkins to the All-Access Legends Podcast for an exclusive interview in Legends Magazine. In the interview, "Sleepy Sam" as he frequently goes by, touches on his days at North Carolina, playing alongside Jordan & Worthy, his greatest achievements and his greatest story to date, how he got his nickname. All that and more on the #AALegendsPodcast.
Q: What was it like to play on the 1982 National Championship team at North Carolina and play alongside some of the greats like [Michael] Jordan and [James] Worthy?
A: "I speak about this all the time because everybody asks me about that team, everybody seems to think that, that was the greatest college team of mankind. But just being there, playing for Dean Smith and the guys you mentioned, it was an experience. We didn't know it was an experience until after we left there, but while we were there, we had a good time. We played together with the teams that came after us. I think the best part about playing at Carolina and playing at that time was teams just kept coming after us. We had a bullseye on our back and we took that as a challenge all the time. Practices were always competitive. It was just four years of growing up and Dean Smith was one of those guys to keep us in check."
Q: What was the greatest lesson that you learned in college?
A: "I think it's all the lessons that I learned from Coach Smith. Coach Smith was one of the most down to earth coaches that was really concerned about his players. He recruited guys from different backgrounds and different places to mesh. And one of the things I took from that was just getting to know people that I've never experienced before. As it went on, I talked to a lot of guys about religion, their beliefs, why they believed in this and that. I think one of the things that coach taught me was to do something different every day or try to get to know somebody that you would never think about knowing. He had us doing reading, things of that nature, and that's how I got more knowledgeable about people. And that's one of the things I always liked about Dean Smith because he was so versatile in his approaches that he made you think about things. And that kind of a quality is what I take with me trying to get to know people, and always assessing things, and putting yourself in other people's shoes and things of that nature."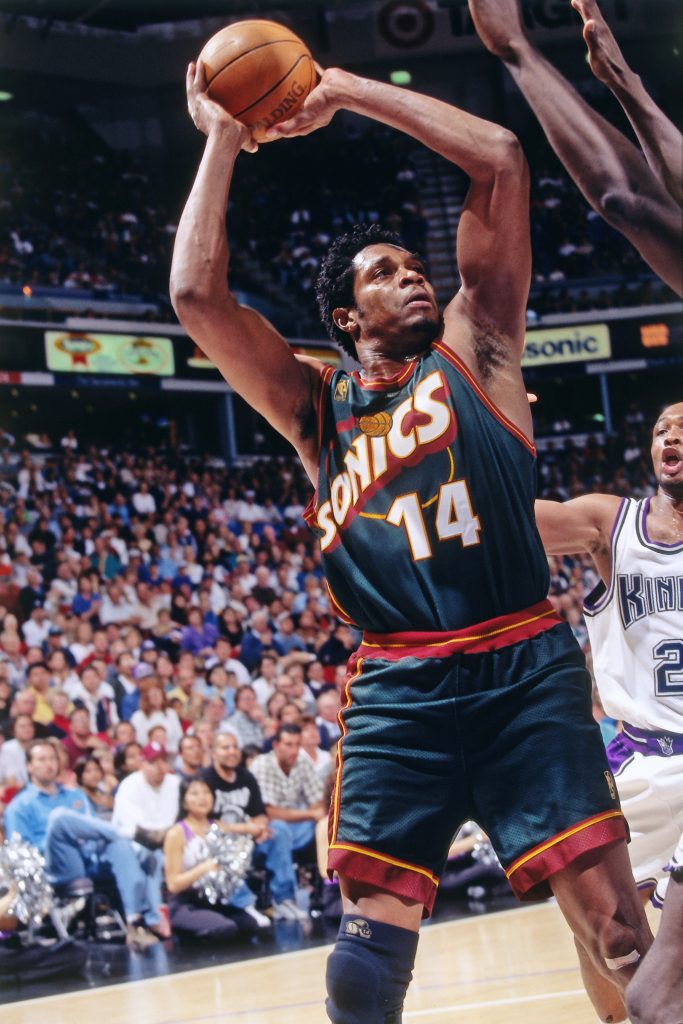 Q: So you leave North Carolina aFter four years and went on to have a 17-year career in the NBA. Going back to when you made the transition from the college ranks to the NBA, what was the greatest learning curve or challenge?
A: "Well the biggest challenge was the practices because you thought every coach was like Dean Smith. You got a wakeup call as soon as that first day came to practice. I think basically from what I tried to do in 17 years is be consistent. That was a challenge for me, to be consistent throughout my games. To try to do something that would be best for the team. And as I look back, I wish I was more aggressive in the ways of playing but you know we had guys on the team who could score, who was this and so on and so on and you were just a role player. But at the same time, I was just trying to be consistent and not worry about anything else. And that's what I tried to do from Dallas to LA, and all the way to Indiana."
Q: Where was your favorite place to play and why?
A: "It's a tossup. I would have to say, because I got acclimated in Seattle, that I would say Seattle, because I was in the community doing a lot more. I was in Los Angeles and I like that team too, but I wasn't there long enough to get acclimated. As soon as I got traded, I wanted to do a lot more things there community service wise. But I think Seattle was the one because I was there the longest. We had a group of guys that were different and I enjoyed playing with. We had great chemistry."
Q: How did you get your nickname?
A: "So I'll try and make it short. I was with the Lakers, and Byron Scott was always a clown. There's always a clown on the team, so let's say Gary Payton on Seattle, it was Mark Jackson on the Indiana Pacers, or Dale Davis. On the Lakers it was Byron Scott. He was naming everybody because Magic had a name, it was of course Magic, James had Clever, Vlade wanted to be The Magician because he wanted to pass like Magic. So here comes me, and I'm always, not lethargic, but I'm always taking my time to get places from point A to point B. Whether Point A or B is around the corner or down the street I'm the same speed. So I was late for practice, I got there later than I wanted to at the Forum. And you're supposed to be in the circle at 9:45. If you're not in the circle at 9:45, you get fined. So they saw me running by around 9:38 to the locker rooms, I had to pass the court to get to the locker room. I got dressed and they were betting that I was going to be late and fined. So I got dressed and it was about from 9:38 to 9:43-9:44 and I didn't run, I was walking to the circle. I said I'm going to get there regardless, but when 9:45 came I was in that circle so Byron Scott was like, "Here comes Sam, look at him, he's all smooth," and next thing you know that took off like, "He's walking smooth." And they're all laughing at me because here I am at 9:44, any rookie, anybody else would be breaking their neck to get to that circle, and I was just walking so casual like I had nothing to worry about. That's how the name started, and then when I got to play for Seattle, Kevin Calabro put "Big" in front of it because I was shooting 3's, and that's how the name came. That's how it all started."