by Sarah Mellema
25 years ago. Vin Baker, the highly prized prospect out of Hartford, was picked eighth overall in the 1993 NBA Draft by the Milwaukee Bucks. Today, the league is celebrating the legacy of this great man, his incredible career and most importantly, his rise back to the Bucks after finding himself in a low place that many wouldn't have expected him to bounce back from.
The 6-foot-11 power forward averaged 28.3 points per game at the University of Hartford, fourth in the country, and finished with 2,238 points, a school record that still stands. During his final year, Sports Illustrated named Baker "America's Best-Kept Secret."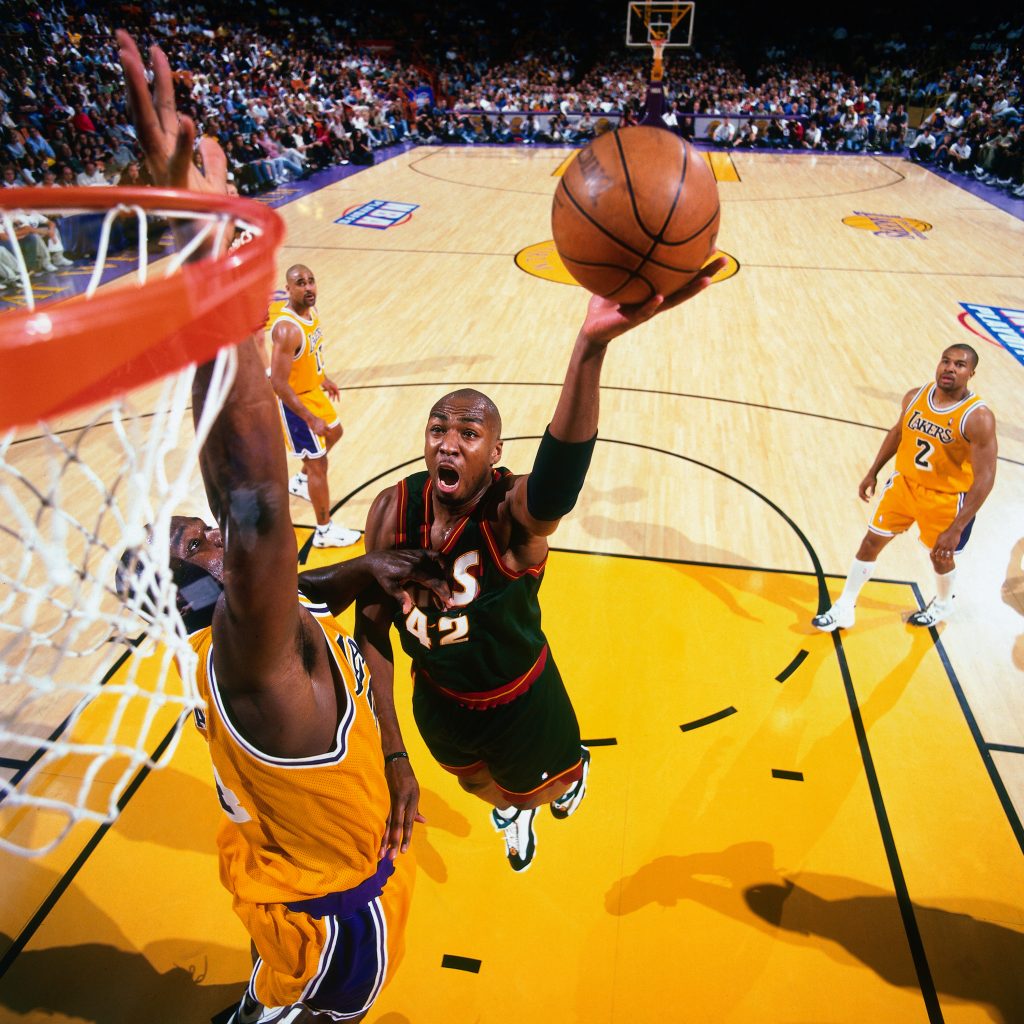 In 1993, Baker was drafted to the Bucks, and he continued to dominate. He played in four All-Star games, earned an Olympic gold medal and nearly $100 million over the course of his NBA career. But he masked one dark secret: a dependency on drugs and alcohol that eventually cost him his basketball career, his fortune and almost his life.
At first, Baker never let the alcohol interfere with his game. That lasted until around 1996 when he recorded his best game ever as a pro after smoking marijuana before the game, and he quickly convinced himself that he played better under the influence.
He was soon traded to the Seattle SuperSonics where he averaged just under 20 points per game. Not bad considering that while playing for the Sonics, Baker was drinking before, after and sometimes during games. Eventually, he was almost always drunk or hungover during games. Baker was traded to Boston, then to the Knicks, the Rockets and the Clippers. His bank account hit zero, his properties foreclosed, and by 2006, Baker was out of the NBA.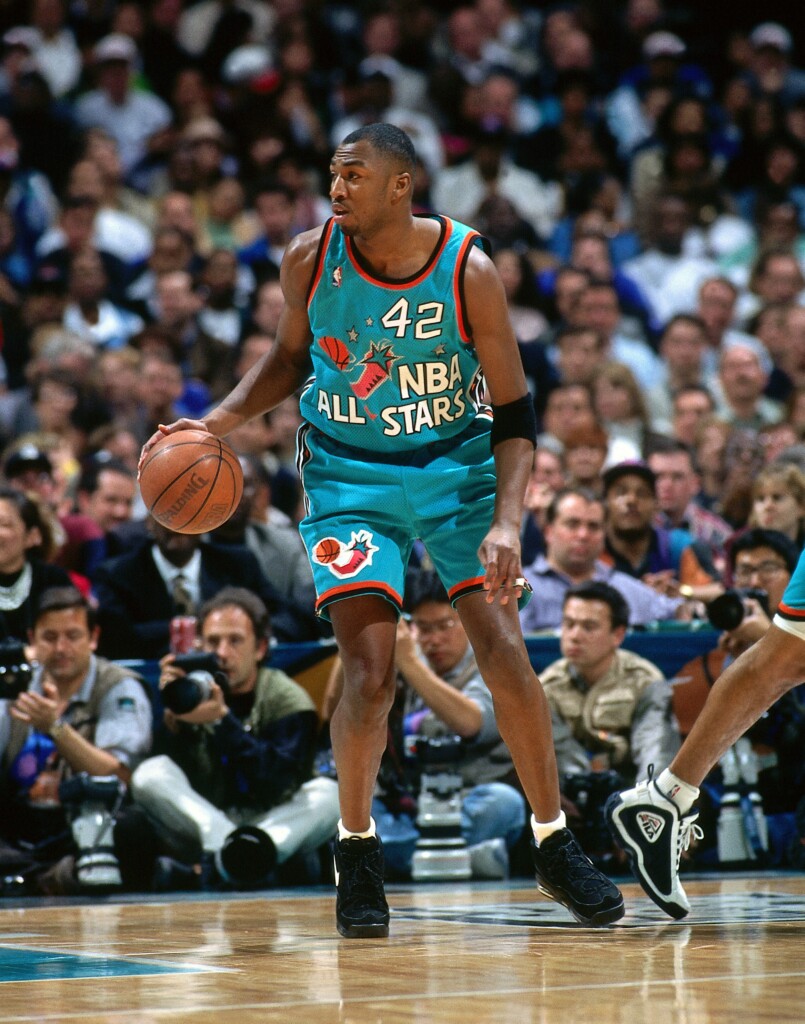 "We all eventually have that moment of truth, when it physically leaves us," says Baker. "The fans stop cheering. The game goes away. Then we have a moment of reality about what comes next. It eventually goes away for every player. For me, that moment came abruptly. It was 'what's next' before I was ready to be finished."
His substance abuse continued after retirement as he tried to forget what might have been. Baker's first few attempts at sobriety centered on the hope of becoming an All-Star again. He'll tell you now that those attempts failed because he still needed to humble himself. He needed to start over from the beginning and rediscover himself, not just in his career, but in every facet of life.
"Life dealt me a hand, and I had to reinvent myself with it," Baker says. "I went to Seminary for a few years in New York, and I was able to find comfort in religion. It was interesting being back in school. I had to sit in class and really think about who I wanted to become."
With a newfound humility, Baker was able to put his pride aside and make a phone call that would change the direction of his life once again. His former boss, Howard Schultz, who had owned the Sonics when Baker played in Seattle, not only took his call, but he helped Baker come up with a plan. Part of that plan was for Baker to serve coffee at another business Schultz managed: Starbucks.
"From school, to seminary, to Starbucks, I was slowly reinventing who I was," Baker explains. "My identity from college and more than a decade after was all about the game of basketball. I was forced into a place where I had to think about my life as opposed to just basketball because it was taken away from me. At some point, we all will have that. Life will deal us something, big or small, where it's not just about basketball, and the priorities in our lives will test us. The priority for me became life, and focusing on things that I needed to improve on as a human being.
What really got him through that time was humility. Baker didn't have any real agenda other than working on himself. He went into the management training program at Starbucks, which not only forced him to show up to work dependably, but it also meant — just like with his job in basketball — that he put on a uniform.
He was forced into a life outside of basketball, and he'll tell you now, it was the best thing that could have happened to him.
Humbling himself enough to serve coffee to his former teammates and fans was just the beginning for Baker. He also had to regain his financial freedom, and watch every dime he spent.
"Working at Starbucks, my paychecks looked very different than with the NBA," Baker says. "The interesting part is, I didn't really watch my paychecks with the Sonics, but as soon as I got a $900 check a week working full-time at Starbucks, I started paying attention. I was starting over in all aspects of life, and watching every dime I spent was part of that. A $100 million lesson was a hard one to learn. But the awesome part about it? It was a lesson!"
Baker's path back to the Bucks didn't just end there. The NBA didn't just "let" him back in. Even as a former All-Star and Olympian, he had to work for it, which humbled him even more. That path for him included working for FOX Sports Wisconsin, volunteer coaching, then assistant coaching with the Texas Legends of the NBA G League.
"I had to get to a humble place and find myself, and once I experienced that humility, getting back around other players was the easy part," reflects Baker.
While he was working for the G League, Baker started to notice a different style of basketball. The game had changed in just a handful of years, but his newfound humility helped him continue to move forward.
"I had to learn the game through a different lens," Baker explains. "Not only was the game different from my playing days, but I also had to see basketball from the perspective of a coach. I had to work hard to get to where I knew I could be, and it wasn't easy."
This meant setting aside his pride day after day, in big ways and small. In coaches meetings, he pays close attention because a lot has changed, and he's ready and willing to learn from the other coaches. If a player Googles his story, he sees it as a beacon of light.
"They know the struggle I've overcome," Baker says. "They see that I was an All-Star, but they also find out what I've been through. It's important for me to lead by example and be the best person I can be. If I see a player struggling, it's my duty to help him through it and tell him exactly what he needs to do on or off the court. If I've overcome what I've overcome, someone else can certainly overcome his free-throw slump. We can consistently have hope in any aspect of life."
Baker considers it a miracle that he's back in the NBA. He'll tell you now that when he was serving Grandes, Talls and Ventis, he was not expecting to ever make it back. He was there to make a living. And it made him appreciate every step.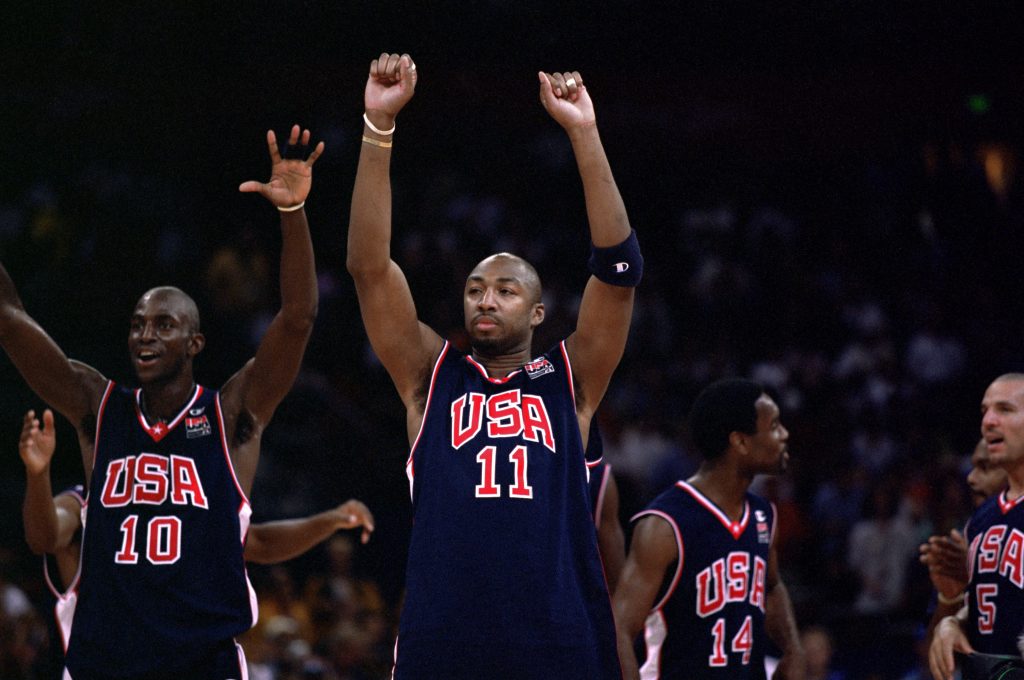 "I'm better as a person now than I was when I played in the NBA," Baker says. "Obviously I'm not the athlete, like the kids remind me every day, but I'm better as a person. I have tremendous opportunity here. It's incredible. Being a coach happened as soon as I realized and accepted that basketball was over for me."
Baker has shared his story across different platforms, including writing his own book titled, "God and Starbucks." He now lives to inspire people who may have lost a bit of life along the way.
"Life is all about lessons," Baker shares. "Some of them are about ethics, some are big, some are large. My big life lesson hurt. It was expensive, but I learned it. Now I want to share it with other players so they don't go down the same path. The problem isn't when people make mistakes — it's when we make mistakes and we don't share our lessons. Or when we see other people making mistakes, and we're too embarrassed to reach out and help them.
"At first, I said 'why me?' Now I say, 'why not me?' It's my story, and it's my duty to share it."