Jayson Williams first found fame as a cheerful basketball player from St. John's University and then eventually in the NBA. He was selected in the first round of the 1990 NBA Draft to the Phoenix Suns, and soon after, signed with the New Jersey Nets in 1993. Williams played in an All-Star Game alongside Michael Jordan, Kobe Bryant and Shaquille O'Neal in 1998, his eighth season, when he led the NBA in offensive rebounding. For years, Williams' passion was focused on the basketball court.
In 2000, his career came to a sudden end when he broke his leg during a midseason game. The career-ending injury resulted in personal struggles for Williams, but after enduring and overcoming addiction, Williams was inspired to help others. He plans to spend the rest of his life maintaining sobriety and giving back.
One of the ways he does this is through an "adventure therapy" venture, Rebound Institute. The Institute helps others heal through reaching new heights in adventures such as scuba diving, horseback riding, sky diving, paddle boarding, fishing and other activities.
"The number of victims touched by addiction tragically continues to grow daily," Williams explains. "We're losing lives at an unprecedented rate, and I want to help people win back their lives by sharing my experience and challenges."
Williams' goal is to show people how much fun it is to be sober. He calls the people who go through his program "teammates," and he's right there alongside them each step of the way. He gets as much out of the program as he gives to his teammates.
"We jump out of airplanes. We wave run. We snowboard. We overcome anxiety, build self-esteem and give each other new activities to be 'addicted' to," he says. "Our mission is to positively change the lives of the individuals, their families and communities that have all been impacted by addiction. Rebound Institute was named to reflect on my skills as a player in the NBA as well as to describe the difficulties I had bouncing back in life."
In addition to outdoor adventure therapy, used to increase self-esteem and reintroduce an active, fun and healthy lifestyle, Rebound Institute incorporates hyperbaric and chiropractic treatment, overall health and mindset attention, mentoring, job training and workplace readiness.
Before it even officially opened, Rebound Institute and Williams worked to establish relationships with local and national organizations, which helped get the venture's feet off the ground quickly. Rebound Institute partnered with the National Basketball Retired Players Association, for example, to offer former professional basketball players, their families and their dependents a safe foundation to restore balance in their lives.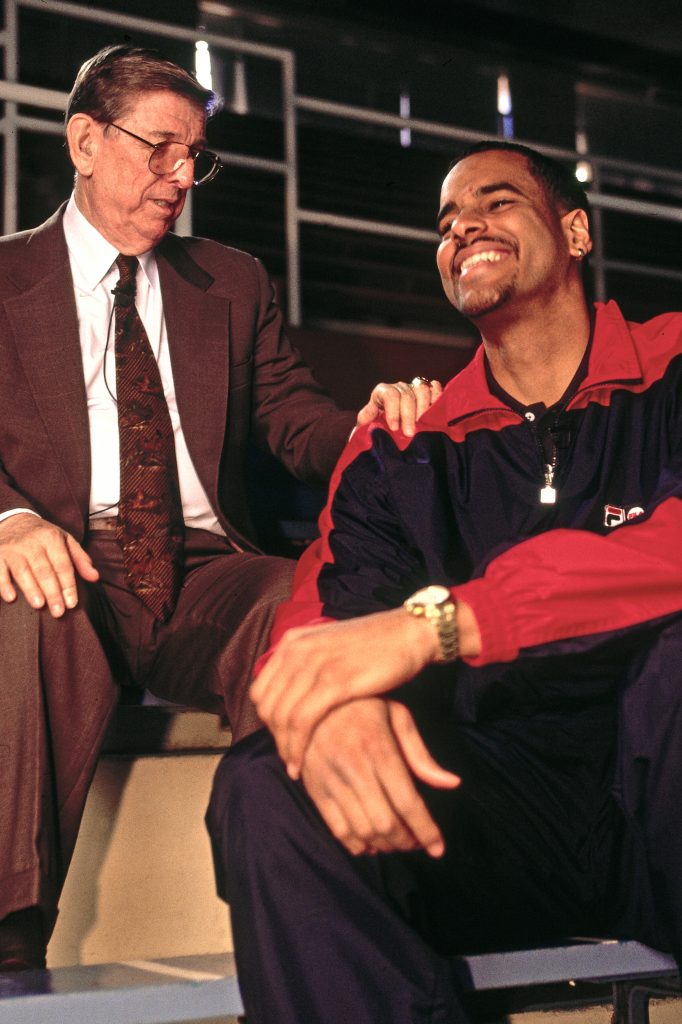 Williams also hopes to change the stigma surrounding addiction among athletes. "Growing up as an athlete, you're taught to never show weakness," he says. "People need to know it's OK to have this disease, but it's not OK to not work on it."
One day, Williams harbors a dream of returning to the world of basketball, but for now, he finds satisfaction in working on himself and helping others, far from the spotlight.
For more information on Rebound Institute, visit reboundabettersolution.com or contact the NBRPA at memberalert@legendsofbasketball.com.