by Brad Shulkin
A true pioneer in women's basketball, no one has had more of an impact on the women's game than Sheryl Swoopes. Her accolades are undeniable. A dominating force throughout her entire career, Swoopes would go on to become the first woman signed to the WNBA, a three-time WNBA MVP, an Olympic gold medalist, and an NCAA and WNBA Champion.
"When I look back on my playing career and I look at where I am today, I just remember saying, 'Is this really happening? Is this real? Is this true?' And as much as I was excited about it, there was a part of me that said, 'This is going to be a challenge because now there is a lot of pressure.'"
These accomplishments for Swoopes, which helped elevate her status among the league's best, didn't come without incredible pressure.
"I take a lot of pride in who I am and what the WNBA represents. To be a part of the league back in 1997 and to be the first player to sign was a lot of pressure for me. But it was pressure that I welcomed because I looked at it as an opportunity to go out and really market the league and try to show people that women can really play this game."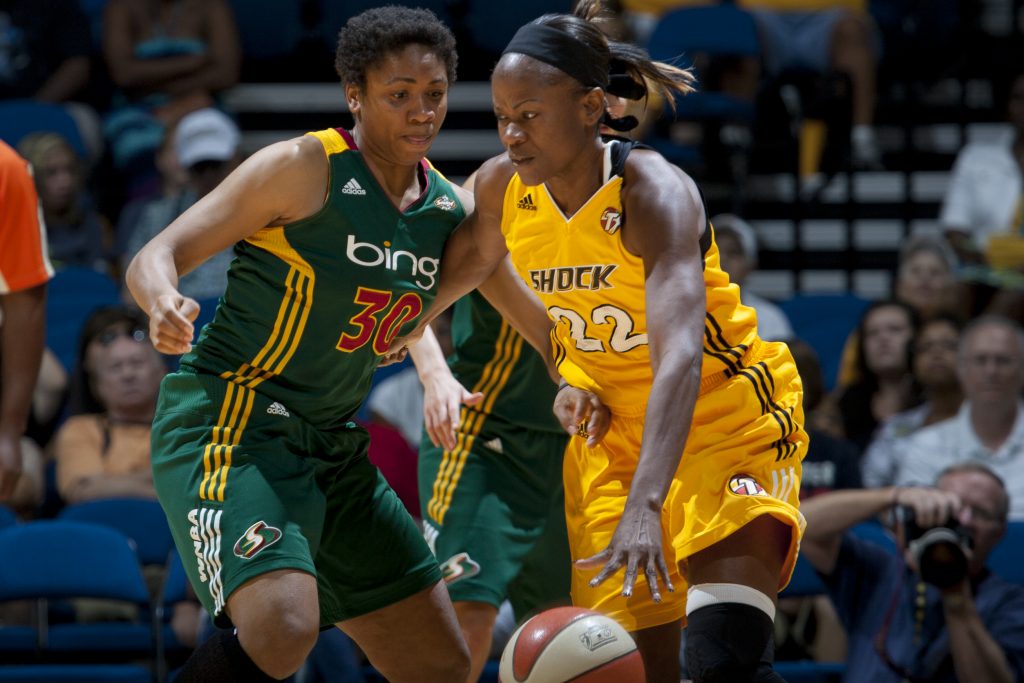 Since the age of seven, Swoopes' love of basketball was overly apparent. A rising recruit out of Brownfield High School, Swoopes initially decided to attend in-state behemoth, The University of Texas. But apprehension quickly set in and Swoopes made the decision to leave the school and enroll at South Plains Community College to be closer to home. She went on to become a two-time All-American and All-Region selection at South Plains. After two successful seasons, Swoopes transferred to Texas Tech, where she went on to win an NCAA Championship in 1993. She is one of only three Lady Raiders to have her jersey retired by the team. Still to this day, Swoopes holds many school and national records, including the single game and single season scoring records. A culmination of her tremendous season at Texas Tech, Swoopes went on to be named the 1993 Naismith College Player of the Year.
After college, Swoopes turned to USA Basketball in 1994 before joining the WNBA in 1997. During the WNBA's inaugural season, Swoopes was recruited to play for the Houston Comets. Swoopes was the first woman to be signed to a WNBA contract and right out of the gate, made her impact known. During her tenure with the team, Swoopes accumulated over 2,000 points, 500 rebounds, 300 assists and more than 200 steals. Her play made her the first three-time WNBA MVP and the first three-time WNBA Defensive Player of the Year.
"When I first started playing basketball at the age of seven, I set goals for myself and said, 'Yes, I want to play in the Olympics. Yes, I want to meet Michael Jordan.' And all of those things happened. And when I started playing in the WNBA, honestly I never went into the league saying I want to be MVP this many years. I want to win four championships. All I said was I wanted to be successful and, at the time, I didn't really know what that looked like or what that meant."
Since Swoopes joined the WNBA back in 1997, the league's growth has been undeniable. This past season, the WNBA saw a 36-percent increase in viewership in adults age 18-49, a 29-percent jump in men in that age group and a 50 percent increase in women. But more than the growth of the viewership has been the growth of the women who play the game. What has excited Swoopes the most is seeing the current generation of players use this growing platform to influence the greater good.
"It's so incredible to see how far the league has come. I know there is still a lot of work to do, but to see the talent level and how much these women are embracing the challenge of continuing to compete and putting the women's game on the map. It says a lot about who they are and what they represent. I love the fact that you have younger players today that are in the league that are stepping up, not just on the court, but they are using their voices for a lot of very positive things."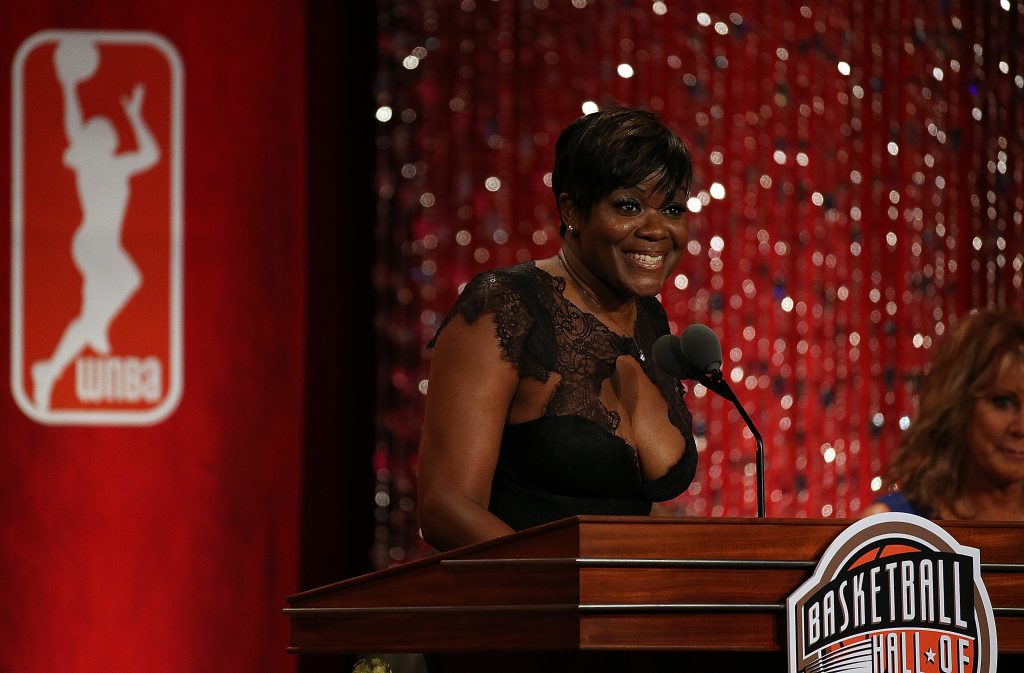 As she sits here today and reflects on what has been a truly historic career, Swoopes is left with no regrets. She put everything she had into the game she loved and is left with nothing but pride and a sense of relief when discussing her accomplishments.
"I can honestly sit here today and say I accomplished everything I ever thought I could accomplish and then some. I never in my wildest dreams imagined that I would have so much success on the court with basketball and that basketball would allow me to go to so many different places and meet so many incredible people and really change my life. That's exactly what the game did for me."