by Sam Smith
Jerry Stackhouse didn't have to coach in the NBA's developmental G League. After all, he was Jerry Stackhouse! You know, the guy from the University of North Carolina who was once the next Michael Jordan, a two-time All-Star and scoring champion, a guy who once dropped 57 points on Jordan's old team and whom Michael later traded for in his own effort to build his then Washington Wizards, a guy whose NBA salaries totaled more than $80 million. Heck, Stackhouse's fellow coaches on the staff of the Toronto Raptors even told him he didn't need that G League gig, the end of the private planes with the surf and turf dinners and the five-star hotels to discover not only hotels and restaurants he never knew existed, but cities as well.
But ask Stackhouse about some of his favorite places and he'll mention Portland, Maine. Who knew? Not him.
"The G League," says Stackhouse, "took me to some places and cities I really have enjoyed and otherwise never would have seen. You've always got to open your mind and open your eyes."
That's one reason why Stackhouse became one of the top NBA coaching prospects, though less for his illustrious playing career — which, of course, has played a part — but at least as much for understanding about life after basketball and that you better be prepared. Stackhouse was the guy even as a Raptors assistant coach who spent afternoons sprinting outside. Yes, in Toronto. You know, stay a step ahead, literally and figuratively.
Stackhouse's life after basketball happens to be basketball, but it wasn't necessarily going to be that way. Perhaps a career in media, or business, both of which Stackhouse pursued with the same passion and desire he did as a player who scored more than 16,000 points over an 18-year NBA career. But what Jerry understood perhaps best in a career that saw him as a shooting star and primary scorer and then reserve and journeyman is that because there's life other than basketball you have to prepare, be versatile and be a team player, the qualities that produce success.
These are traits which will carry you in the NBA and well beyond.
"A lot of times you get locked into, 'I'm a basketball player and I am going to be a basketball player forever.' But it doesn't work that way," reminds Stackhouse. "The ball stops bouncing for everybody, and as soon as we can focus on interests we have and find the same passion you have for a game, the better you are. I was able to do that."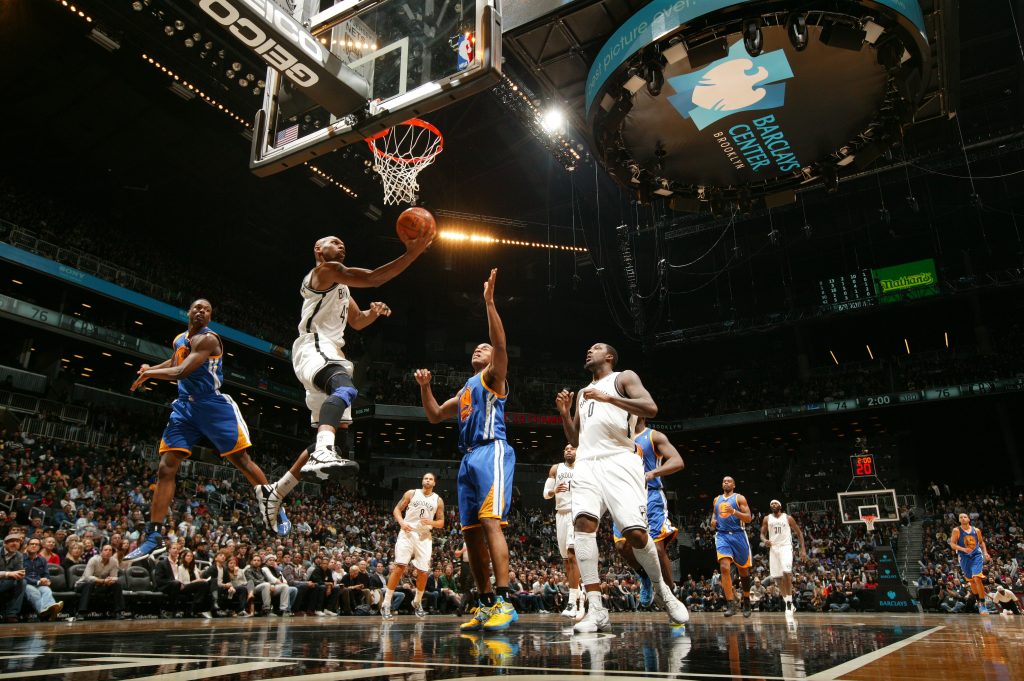 "It can't just be about money," Stackhouse adds. "You were in the one percent of competitors and talents in the world and then you're done. You'll be surprised how quickly the phone stops ringing. Everyone welcomes your call when you are playing. When you are not … I felt I'd done well to say I could just skate around in my driveway or play golf. But, man, what a boring life after being at the highest level of competition. You need passions to push you."
It's why Stackhouse's story, though from the stands looks somewhat routine as a former player pursuing NBA coaching, is more a model for players and guidebook for their future. It's the unusual alchemy of desire and planning that both makes for a better basketball player and more complete life story.
Not all NBA players become multimillionaires, and some who do don't do a good job remaining one. But what they all have in common is an elite talent driven by competition and ambition. It shouldn't be the end of the story at 35; perhaps only a beginning. After all, there's another entire life to live.
"Jerry sets a great example for so many of us," says Adrian Griffin, a teammate of Stackhouse's on the 2006 Mavericks team that lost to Miami in the NBA Finals. "It's such a difficult transition when your career is over. It took me about five years before I finally landed on my feet emotionally, mentally and psychologically, to accept my playing days were over, and it was time to make that full commitment to transition to life after basketball. When you're young, you think it will last forever. Having basketball on your resume is not good enough in the corporate world. You have to start building your resume when you are a player, like Jerry did, start thinking about life after and what skills you need to accomplish that. They stop caring that you were a basketball player. They want to know what you can do to help their team. You have this false reality as a player that you played at the highest level. It means very little if you are not willing to add those skills on top of your accomplishments. How can you bring value to an organization? And you also need something to motivate you to get out of bed. It's a long life after basketball."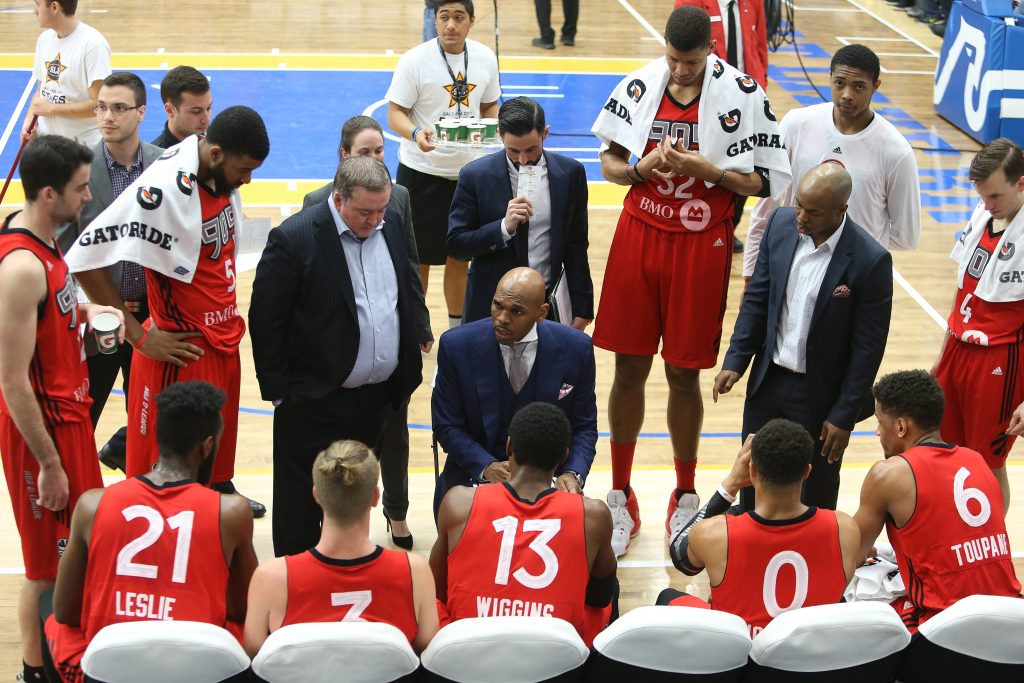 It's what Stackhouse somewhat counterintuitively understood even when he was at the pinnacle of his NBA playing career.
It was about eight or nine years into his career, and the 6'6" guard with the severe gaze and uncompromising expression was on his way to the top. Stackhouse with the Detroit Pistons led the NBA in total points at a fraction under 30 points-per-game. His preternatural strength of mind and character combined with exemplary skills quickly elevated him among the elite in the game. His Pistons were on the way to a division title the next season, though Stackhouse was soon on the way to join Jordan in Washington. Jordan wanted to get somewhere, and he wanted a rugged veteran like Stackhouse to help him.
Stories of Stackhouse's toughness are legendary around the NBA. He didn't suffer fools or phonies, sometimes violent encounters with teammates or rivals like Christian Laettner, Kirk Snyder, Allen Iverson and even Shaq dot Stackhouse's resume. Stackhouse even drew a suspension in the 2006 Finals — really questionable and probably aimed more at owner Mark Cuban's referee baiting — for hitting Shaq too hard. Who really ever went after Shaq? Stack never backed down.
It was about standing your ground, making your way and relentlessly looking for an edge, and Stackhouse understood that about his basketball career as well.
He'd been a prep and collegiate star, though not quite the next Jordan.
"I was flattered, but at the same time I'm not even a guard, can barely handle the ball," said Stackhouse about the early Jordan comparisons. "I could run fast and jump high. But I played power forward in college. I had to learn the game as pro. I became an off guard in a couple of years. There were so many good guards. I had to work for that. And then there were so many different dynamics. Iverson came in the next year and they were more into his aura, so I was traded to Detroit. I couldn't get upset. We progressed to All-Star the same time.
"Then with MJ and with the breakup (of Jordan leaving), being seen as the guy they chose over Jordan," Stackhouse adds with still a shake of his head. "An unbelievable dynamic and then onto Dallas, stuff going on with Shaq, being a starter and accepting the sixth man role. You have to keep redefining yourself."
Stackhouse understood innately that such flexibility was vital in continuing a productive life; you can't always be the star of the corporation. The trains keep moving.
Though Stackhouse left North Carolina after two years, he worked summers to get his degree. He also understood, though he treasured his time at North Carolina and his relationship with coach Dean Smith, that basketball scholarships and education often were mutually exclusive activities.
"In college, you're more player than student," he acknowledges.
He tried some media training programs and real life experiences, the Retired Players Association's coaching program, even Harvard Business School classes.
"We miss a lot of things being dedicated to playing," Stackhouse notes. "I wanted to have a more formal presentation to the business side. I felt like even with as much basketball I knew, I was missing out on 15, 16 years of business protocol. We're still living in our own world in the NBA. It's different than most business models, how we collectively bargain, how we go about our business. I needed to understand how Fortune 500 companies are run."
Initially for Stackhouse, like a lot of former players, he figured it would be a media job. Hey, just talk about basketball. He could do that. He did that every day. But Stackhouse also understood there was more to the world; just like there was more to playing.
So he began asking midway through his playing career to do guest appearances on TNT broadcasts.
"It was giving me reps in front of the camera," Stackhouse explained. "I became a regular on NBA-TV with guest appearances. I wanted to stay close to the game, and I always liked to mentor the younger guys even when I was a young guy myself. I'd see guys coming in and gravitate to them. I didn't have a lot of that mentoring when I was in Philadelphia. It was a really young team and I missed out on that. So I wanted to make sure I shared information. That carried on to the end of my career as I got older and was on better teams. The coaches allowed me to be more an extension of them and have that type of role."
Griffin said during that 2006 Finals Stackhouse even initiated a team curfew that wasn't mandated by the team.
Stackhouse went on accepting a journeyman life even with potential starring skills to the Bucks, Heat, Hawks and back with Avery Johnson in Brooklyn in 2012-13. He knew he wasn't going to be asked to run the corporation. Even the top CEOs often learn the mail room as well. With Brooklyn a devised last stop, Stackhouse figured it was his training for coaching. He'd already started his own AAU team with his son and felt he'd found his calling after the radio and TV work.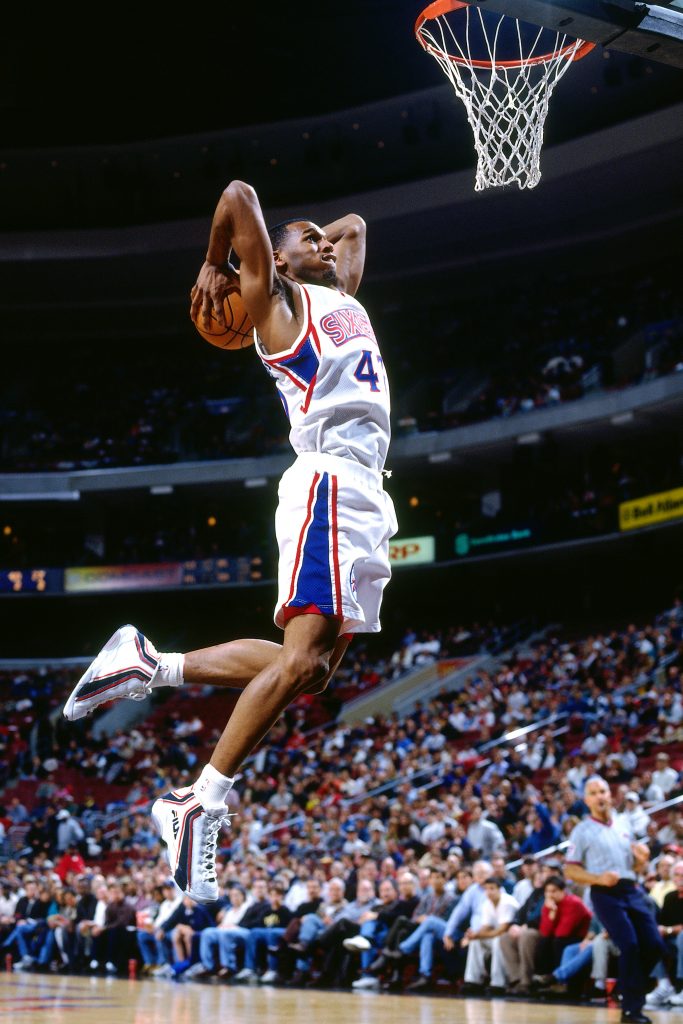 "I enjoyed going on radio and TV, but it wasn't something I wanted to do all the time," Stackhouse said. "You have to try things to find your passion. My real passion was basketball, being on the court, teaching, coaching. It's just who I have been."
The NBA is like life, things don't always go as planned. Johnson was fired. But Stackhouse still felt he was ready. "I thought I'd go right into coaching like J-Kidd (Jason Kidd) and Fish (Derek Fisher). In hindsight, I have to say no way. It's why the G League has been so great for me."
Because it completes the circle not only for who Stackhouse is but the road he'd always chosen. That success in life is about learning, knowledge, sacrifice and preparation. That it was important to be flexible and supportive, to be tough, demanding and confident while also supplying something to complete the whole. It was the story of his nearly two decades in the NBA that now has him prepared to be a teacher and a mentor and still fulfill his life's passions and desires.
"Nowhere could I go and get the chances for trial and error," says Stackhouse. "I'm fortunate and blessed to have been a part of the (Raptors) organization. I had aspirations to be a head coach. I made no bones about that. 'OK, you want to do it, here.' It's a blank canvas. I'm able to prepare my schedule, do everything a head coach does as far as managing a team, dealing with the medical staff, training staff, analytic staff, front office. I've gotten so much better.
"From being a star player to the last guy on the bench, I've been there," says Stackhouse. "So I can tell what's going on with these guys. I've seen those mannerisms 1,000 times, a spoken kinesiology. And then I can build those relationships and they understand you care and then I can challenge them and speak with candor to help them get better all for the betterment of the team. Everyone has a role to play, from the player to the popcorn guy. He also has to feel if that popcorn is not popped right, we might not win. I needed to build those management skills."
Jerry Stackhouse, now 43, has taken a circuitous route that's proven to be a direct line to his future. Like all the great guards, it's not just about the shot. It's about keeping your head up, looking ahead and making the right play before it's too late. Stackhouse recently accepted an assistant coaching position in the NBA with the Memphis Grizzlies. He joins coach Bickerstaff's bench, which also includes Nick Van Exel, Chad Forcier and five other assistants.